Hip Chicks Do Wine Mimosa Packages Now Available to Order | Local Delivery, Curbside Pick Up, Featuring Columbia Organic Orange Juice
From our sponsors: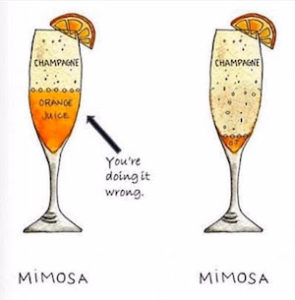 Hip Chicks Do Wine Mimosa Packages
Available Starting April 24, 2020
(pre order now)
$30 for 2 bottles of Sparkling Wine & 1 Orange Juice
More info: hip-chicks-do-wine.square.site
Hip Chicks do Wine
4510 SE 23rd Ave, Portland, OR 97202
Get 2 bottles of Sparkling Wine and one 11oz Columbia Organic Orange Juice for $30. Free Delivery in the Portland Metro Area if you order 2 packages or add 2 additional bottles of wine to your order.
We deliver anywhere from Hillsboro/Forest Grove to Gresham and Vancouver down to Oregon City.
Surrounding areas will also be delivered to on a case by case basis.
Don't want to add additional wine? It's just a $5 delivery charge.
Deliveries for the Mimosa package will start on Friday 4/24 but can be pre-ordered now.
Also available for curbside pickup at the winery in SE Portland.