Friends of Trees 2021 Portland Earth Day Celebration | Featuring Virtual Live Events, Expert Talks, Climate Change Discussion & More!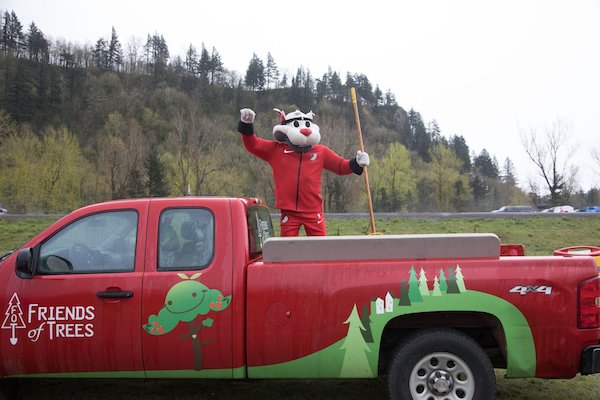 In honor of Earth Day, and in celebration of all we do together to make our world greener and healthier for all, Friends of Trees is hosting a virtual, day-long celebration on our Facebook page on April 22, 2021.
—————–
Related Portland Events & Info
 —————–
From press release:

Earth Day Celebration
April 22, 2021
More info: Facebook
On April 22, from 9 am to 5 pm, Friends of Trees is hosting a daylong Earth Day celebration featuring live, virtual events, on their Facebook page. Events include tree walks and talks specific to trees and climate change; a Q & A with Dr. Vivek Shandas of PSU's Institute for Sustainable Solutions about equitably growing the urban tree canopy … and more! A complete agenda with times and social media addresses is here, and a Facebook event for the day is here. All live events will be posted to Facebook and Instagram for later viewing within an hour of the live event.
This daylong celebration of Earth Day is part of a month-long celebration Friends of Trees is hosting for Earth Month, featuring weekly, live tree walks and talks in both the Portland and Eugene areas, the entire schedule is here. See the Facebook playlist of what's been aired so far here.
About Friends of TreesFriends of Trees is a nationally recognized, regional leader in improving the urban tree canopy and restoring sensitive natural areas—through programs delivered by thousands of volunteers. Friends of Trees greens our region while growing community.
Since our founding Friends of Trees has planted 870,000+ trees and native plants with thousands and thousands and thousands of community volunteers in 120+ neighborhoods in six counties across two states. More information: friendsoftrees.org