3 Ways to Practice Yoga w/ North Portland's Firelight Yoga | In-studio, Live-stream & On-demand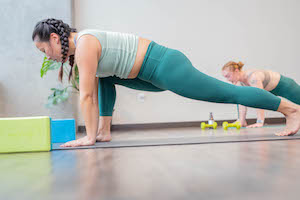 3 ways to practice with Firelight Yoga: In-studio, live-stream and on-demand!
More info: firelightyogapdx.com
Our intention is to keep everyone practicing with us regardless of your comfort level, schedule or budget!
Our studio is open for limited-capacity heated classes. View our Covid safety measures here.
We are continuing to live stream classes so that you can stay connected with your teacher and community from the comfort and convenience of your own home! View our current live-stream schedule here.
Want to practice at home on-demand, whenever your mat calls? We have 2 options! Become a studio member for access to our extensive library of live stream recordings in addition to unlimited sign ups for in-studio and live stream classes. OR check out FLY TV for just $35/month after a free 3-day trial! More info here.
Thank you for supporting local small business!
---
PDX Pipeline Free Community Promotions
This is a FREE local listing provided by PDX Pipeline. Do you have a local business and want a free promotion? Fill out our form here: pdxpipeline.com/local