Escapim Portland Presents Magician's Menagerie Escape Room | Learn the Magician's Tricks to Prove His Innocence
From our sponsors: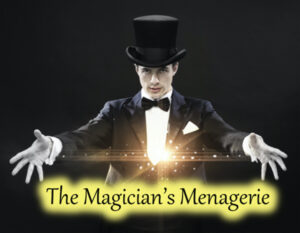 Magician's Menagerie
2-12 Players
Starts at $90 for 1 Hour
10-17 OK w/ Guardian
Fridays-Tuesdays
More info: escapismportland.com
Location: 910 NW Joy Ave, Portland, OR 97229
Former world-famous magician Pierre is soon to be hanged for the astonishing murder of his assistant. During the grand finale of his show, he performed the saw a girl in half illusion, but she really was sawed in half!
Step backstage and learn the secrets behind his "magic" tricks and how it could have gone so wrong. Can you prove his innocence before it's too late?