Boedecker Cellars 2022 Valentine's Weekend Specials in NW Portland | Flights, Chocolate Pairings
From our sponsors: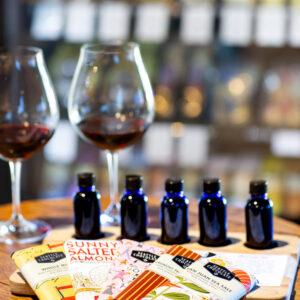 Valentine's Weekend Special
February 11-13, 2022
2-6PM | $25 | 21+
More info: boedeckercellars.com
Boedecker Cellars
2621 NW 30th Avenue, Portland, OR 97210
We invite you to join us on this special weekend. Be the first to taste our 2019 Stewart, his, & Athena, hers, Pinot Noirs, as well as an exclusive and rare selection from our library. To make things sweeter, we'll feature suggested chocolate pairings from our charcuterie vending machine.
Two styles, two vintages: Discover one vintage yet to be released, the other eight years mature; crafted by two winemakers with very different palates who remain (somehow, after 18 years of working together) contentedly married.
Plus, our Still Life Pinot Noir rosé: The beautiful wine they craft together.
Suggested Chocolate Pairings: From our charcuterie vending machine; because Chocolate!
Reservations are required