Bar Vivant Celebrates International Sherry Week | House Party, Pairing Contest, Gastro Obscura Roaming Vending Machine & More!
From our sponsors: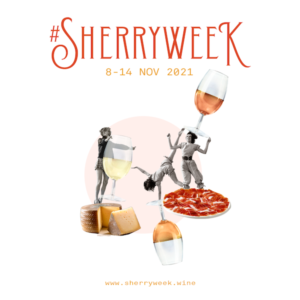 Sherry Week House Party
November 8-14, 2021

More info: barvivant.com
Bar Vivant
2225 E Burnside St, Portland, OR 97214
Bar Vivant is once again participating in International Sherry Week, this year with flights and food pairings to take out and enjoy in the comfort of your own home. Preorder now to set a day and time to pick up your flight during Sherry Week, November 8 – 14. To preorder, call 971-271-7166 or email [email protected] All flight samples come in 1.5 oz bottles with information on each wine and producer.
Win a 250 euro bar tab to Bar Vivant!
Share your ultimate sherry and food pairing with the world on Instagram, either as a photo or a reel, and tagging @sherrywinesjerez and #mysherrypleasure. One winner will be chosen based on the creativity of their pairing, originality of their post and audience engagement by the Sherry Week organizers. More details at https://www.sherry.wine/sherryweek/win-my-sherry-pleasure
Sherry Speed Learning with the Gastro Obscura Roaming Vending Machine
Short on time? Have no patience? Love obscure random food and drink? Well then the 8 minute Introduction to Sherry class is just for you! As part of the book release of Gastro Obscura: A Food Adventurer's Guide, their team has created "The World's Most Unusual Vending Machine", and it's coming to Portland! Official Sherry Educator, Bar Vivant Owner, and vending machine enthusiast, Cheryl Wakerhauser, will be on site to school you on sherry in just 8 minutes and demo her favorite wine gadgets, such as the venencia, porron, escanciador, and, being a lover of champagne, the saber! Co-author Cecily Wong will be on-site for a meet-and-greet from 2 – 5pm, along with a special fruit and vegetable synth performance (for real).
Saturday, November 13; 2 – 5pm at the Portland Art Museum's sculpture garden
1219 SW Park Ave, Portland, OR 97205
House Party Happy Hour
Everything you need for a Sherry Week happy hour! Serves 4.  $100
Fermín, Chorizo
Donostia, Manzanilla Olives
Ramón Peña, Sardines in Sauce
Goat Cheese Tarts
Jose Gourmet, Tuna Paté
Bonilla a la Vista Spanish Potato Chips
Picos (Mini Spanish Bread Sticks)
375ml Delgado Zuleta, Barbiana Manzanilla
375ml El Maestro Sierra, Fino
 Zoomie Zoom Zoom Cocktail
González Byass vermouth, Harveys Bristol Cream sherry, Woodford Reserve Rye bourbon and local Orange Cap ginger beer. $10
 Intro to Sherry Flight (Dry Sherries) $20
A sherry sample of each of the following sherry styles…
Fino, Amontillado, Oloroso
 Intro to Sherry Flight (Sweet Sherries) $20
A sherry sample of each of the following sherry styles…
Medium, Cream, Pedro Ximénez
Sherry Almond Macarons $18 per 6-pack
Thanksgiving Preorder Special: Dessert & Sherry
Preorder your Thanksgiving dessert with a bottle of sherry to pair with it. Our 8" Ichabod Crème (spiced almond cream, curried pecans, salted caramel and pumpkin crème brûlée) is a perfect match for the dry, nutty González Byass, Viña AB Amontillado. Just $70 for the pairing during Sherry Week! (Regularly $82)