Alberta Co-op Open Daily in NE Portland | 10 Person Store Limit, Community Owned, Worker Run Grocery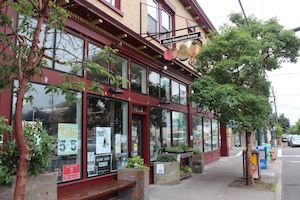 Alberta Co-op
Open Daily 10AM-8PM
More info: linktr.ee/alberta_coop | alberta.coop/groceryoptions
Location: 1500 NE Alberta St., Portland, OR 97211
Alberta Co-op is your community-owned, worker-run grocery store serving NE Portland. Our current hours are 10 AM – 8 PM. We have a 10 person limit in the store, which makes the shopping experience very chill and clean. Wear a mask and pick up some good, local food!
For those that can't shop, we are also offering grocery pick-up for our at-risk members. Go to alberta.coop/groceryoptions to order groceries Wednesday-Friday. Always free to call 503-287-4333 for current info!
Members get 10% off any one shopping trip each month. Senior members (60+) receive 10% off Thursdays and Fridays. Members in our Food for All program (for folks that use EBT) receive 10% off Monday-Wednesday.
---
PDX Pipeline Free Community Promotions
This is a FREE local listing provided by PDX Pipeline. Do you have a local business and want a free promotion? Fill out our form here: pdxpipeline.com/local