Celebrate 2021 Portland Memorial Day Weekend w/ Hip Chicks Do Wine | Wine & Sangria Tasting, Wine & Chocolate Pairing
From our sponsors: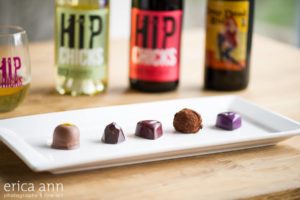 Memorial Day Weekend
May 28-31, 2021
Noon-5PM (6PM Friday & Saturday)
More info: hipchicksdowine.com

Hip Chicks Do Wine
4510 Southeast 23rd Avenue Portland
Memorial Day weekend looks a little different this year but will still be fun!
We're offering both a Wine & Sangria tasting and/or a Wine & Chocolate Pairing! Reservations Required.
Our Chocolate and Wine Pairing is one of the most fun events we host each year. Since we couldn't offer this event in person in February we decided to offer it a second time with some different chocolates. We are again partnering with A Yen for Chocolates to provide delicious handmade artisan chocolates to pair with our wines.
Not only can you attend this event in person but we will also have kits available "To Go" for pick up or local delivery.
To attend in person you have multiple choices of day and time with socially distanced seating options both inside or outdoors.
You can pick up packages from our winery in SE Portland May 28th – May 31st or get them delivered for a nominal charge in the Portland Metro Area. Free delivery throughout the Portland Metro area if you include a wine order of 4 or more bottles.
Make your reservation early or order a "To Go" package. Order HERE