2020 Portland Timbers MLS is Back Tournament Schedule + Where to Watch in Portland

The Portland Timbers will begin the MLS is Back Tournament on July 13 against the LA Galaxy.
Kickoff is scheduled for 7:30 p.m. PST on Fox Sports 1. The Timbers are part of Group F, which includes the Galaxy, Los Angeles FC and the Houston Dynamo.
——————–
Related Portland Info
——————–
Where To Watch Timbers in Portland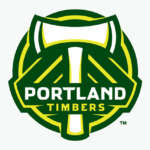 Confirmed: Spirit of 77: 500 NE Martin Luther King Jr Blvd, Portland, OR 97232, (503) 232-9977
Confirmed: HOME, A Bar: 719 SE Morrison St, Portland, OR 97214, (503) 893-5233
Confirmed: GOL Soccer Bar: 1739 SE Hawthorne Blvd, (503) 206-5664
Confirmed: The Independent Sports Bar & Grill, 225 SW Broadway #100, Portland, OR 97205, (503) 206-6745
Call to confirm game is showing: Toffee Club: 1006 SE Hawthorne Blvd Portland, Oregon 97214, (503) 704-3505
---
MLS is Back Tournament
July 8-23: Group stage
July 25-28: Round of 16
July 30-Aug. 1: Quarterfinals
Aug. 5-6: Semifinals
Aug. 11: Final
Tournament Groups and Format
Group A: Orlando City SC, Inter Miami CF, New York City FC, Philadelphia Union, Chicago Fire FC, Nashville SC
Group B: Seattle Sounders FC, Vancouver Whitecaps FC, San Jose Earthquakes
Group C: Toronto FC, New England Revolution, Montreal Impact, D.C. United
Group D: Real Salt Lake, Sporting Kansas City, Colorado Rapids, Minnesota United FC
Group E: Atlanta United FC, FC Cincinnati, New York Red Bulls, Columbus Crew SC
Group F: Los Angeles FC, LA Galaxy, Houston Dynamo, Portland Timbers
Timbers Schedule
July 13: Portland Timbers vs LA Galaxy – 7:30PM
July 18: Portland Timbers vs Houston Dynamo – 5PM
July 23: Portland Timbers vs Los Angeles FC – 7:30PM
July 28: Portland Timbers vs FC Cincinnati 7:30PM
---