Cancelled: Isobel Campbell w/Swansea @ The Old Church Concert Hall | Indie Pop
This show has been cancelled.
———————————————
From our sponsors: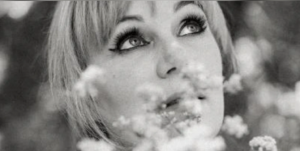 TOC & Lose Yr Mind Present: Isobel Campbell w/Swansea
November 11, 2022
Doors 7PM, Show 8-10PM | $22-$25 | All Ages
More info: events.humanitix.com
The Old Church Concert Hall
1422 SW 11th Ave, Portland, OR 97201
After vaulting to fame as a founding member of the beloved indie pop collective Belle & Sebastian, Isobel Campbell enjoyed success as a solo artist, recording lush and elegiac chamber pop under her given name, under the moniker the Gentle Waves, and with longstanding duet partner Mark Lanegan.
On 1998's The Boy with the Arab Strap, Campbell delivered her first lead vocal, "Is It Wicked Not to Care?" With her ethereal voice and striking, Jean Seberg-inspired looks, it was inevitable that she earned much attention from fans and media alike, and in the spring of 1999 she released her first full-length solo project, the Gentle Waves' The Green Fields of Foreverland…. A second and final Gentle Waves release, Swansong for You, followed a year later, but Campbell nevertheless remained a full-time member of Belle & Sebastian through mid-2002, co-writing the Top 20 U.K. hit "Legal Man" before finally exiting just prior to the release of Ghost of Yesterday, a collection of Billie Holiday covers recorded in collaboration with jazz musician Bill Wells.
After 2003's Amorino, Campbell kept a low profile for several years, finally resurfacing in the spring of 2006 with Ballad of the Broken Seas, a collection of duets with former Screaming Trees frontman Mark Lanegan. The two again collaborated on 2008's Sunday at Devil Dirt and 2010's Hawk. Isobel announced her new studio album to be released on the 31st of January 2020 titled 'There Is No Other'.