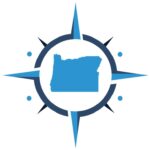 Compensation: ~$80-$150 per tour, depending on length (plus very generous tips)
Employment type: Part-Time to start, Full-Time available and desired
Flexible hours, competitive pay, and fun working environment.
Ideal Candidates will be able to offer flexibility as far as days available each week and who want to work 30+ hours.
Do you love the outdoors? Do you enjoy giving your friends and family recommendations on things to do when they travel? Do you view new experiences with excitement and an inquisitive nature? If you possess any of these traits, consider a path into tour guiding!
We are Wildwood Adventures, Portland's premier sightseeing and day tours company, and we pride ourselves on cultivating a fun, inclusive, and collaborative work environment. Our tour guides come from many different backgrounds but all overlap with their desire to be stewards and educators of Portland and the natural spaces that surround us. We focus on enriching the lives of both our guests and our employees and we are looking for individuals that also seek to add enrichment to Wildwood Adventures in return. If you're searching for a career where you can become a valued team member focused on lifting people up and creating fun experiences for those around you, you're looking in the right place.
As a tour guide, you will be leading small group tours (6-12 guests) in our Wildwood Adventures tour vans. We provide fun, educational sightseeing tours with several stops involving short walks/hikes. Selected tour guides go through an extensive training process and may require outside practice and research on their own. Our most popular tours are our Columbia Gorge Waterfalls, Mt. Hood & Oregon Coast tours. We hope to bring our Portland City and Willamette Valley Wine tours back soon!
Things that make a great tour guide:
– Clean driving and criminal record
– Ability to comfortably drive and parallel park a large vehicle (tall and long commercial vans)
– Ability to drive safely while narrating to guests at the same time
– Strong communication skills
– Ability and willingness to engage with customers of many different backgrounds
– A working knowledge of Portland and Oregon attractions and recreational areas or a passion to learn about them
– A desire for learning, professional growth, and working in a small, tight-knit team
– Great time management skills
– Friendly, patient, and enthusiastic demeanor
Requirements:
– Ability to work various days of the week that MUST include a weekend day and between 3-5 days a week, with an emphasis on growing a career with us
– Must be able to acquire City of Portland Private-For-Hire Transport permit upon hire
– Must obtain a First Aid/CPR certification within 30 days of hire
**Please note, our insurance company requires that guides be 25 years of age or older**
Please respond to this ad by emailing your resume and a unique cover letter. Include your contact phone number and availability.
We look forward to hearing from you! Come explore with us!
Let them know you found it on PDX Pipeline!