Senior Systems Engineer, Server Administration
Full Time
December 31, 2022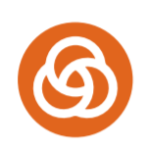 Website TriMet
The Senior Systems Engineer provides primary Microsoft Windows server management focusing on Microsoft Exchange including planning, design, procurement, implementation, operation and trouble-shooting. They are responsible for budget and enterprise-level project management and independently performing system network administration tasks.
Ensure a commitment to safety through consistent and professional behaviors in performance of job requirements that demonstrate safety is a fundamental value that guides all aspects of our work. Perform related duties as required.
Serve as a good steward of TriMet by regularly utilizing our transit system to maintain a strong and current understanding of customers' experiences and of TriMet's product and service offerings.
Essential Functions1.  Oversee Microsoft Windows server related hardware and software budgeting with an emphasis on maintaining the lowest possible total cost of ownership.
2.  Ensure stable performance for the Windows and Linux environment through performance monitoring and tuning. Design, deploy, oversee, and maintain upgrades of server related hardware and network embedded systems.
3.  Perform administrative responsibilities related to servers and platforms such as Active Directory, Exchange, Terminal Services, real-time system monitoring, and agency backup systems.
4.  Oversee complex projects, including developing formal project plans, scope, timeline, costs, and implementation.
5.  Perform configuration, administration and maintenance of Microsoft Exchange and VMware Virtualization.
6.  Perform troubleshooting of network and server problems. Evaluate alternative solutions as technology evolves. High-level involvement with the management of data integrity, network security, server storage, and backup systems.
7.  Support of NAS, SAN, and DAS storage and volume management.
8.  Create, oversee, and manage vendor contracts, invoices, and purchase orders in connection with agency projects and initiatives.
Position Requirements 
A Bachelor's Degree is required.
A Bachelor's Degree in Computer Science is preferred.
A minimum of four (4) years total credited experience.*
Four (4) years of experience in network systems management in a corporate environment are required.
Four (4) years of Linux/Unix experience are preferred.
Possession of a valid Oregon or Washington driver's license and good driving record in line with TriMet policy is required.
Or any equivalent combination of training or experience.
*The amount of credit a candidate receives for prior years of experience is based on the relevancy of that experience to the required or preferred prerequisites of the job description. Experience is prorated based on hours worked. LRHR assigns and validates the "credited experience".
Selection Criteria
Type of Position / Grade / FLSA
Grade 17, Exempt, Non-Union, Full-Time
Salary Range
Minimum: $97,654.00
Maximum: $146,480.00
Selection Process
Candidates will be selected based at a minimum on the result of:
1. Application Review (please include: Cover Letter and Resume)
2. Supplemental Evaluation
3. Panel Interviews
4. Reference / Background Checks
Supplemental Information
Make sure you describe in detail how your education, training and work experience fit with this role. You are encouraged to attach a resume, cover letter, training certificates and/or letters of recommendation with your application. You are permitted five attachments of less than 5MB each.
Internal applicants: Information in your personnel file will not be used in lieu of information requested on your application. Incomplete applications will not be considered.
If you are a qualified veteran and would like to apply for veterans' preference points, you will need to reflect your status on the application and attach supporting documentation at the time of application submission.
If you need accommodation under the Americans with Disabilities Act for any part of the application process, contact our Human Resources staff at 503-962-7505, or the TTY line at 7-1-1. Note that we require a minimum of two workdays' notice prior to the need for accommodation.
TriMet is an equal opportunity employer, committed to developing an organization that is reflective of and sensitive to the needs of the diverse community we serve, including veterans, the elderly, and individuals with disabilities.
ADA Statement
As applied to the workplace, applicants and employees must be qualified to perform the essential functions of the job with or without reasonable accommodation. Essential functions may include required job functions performed infrequently as well as production standards related to the quality and quantity of work.
If a person with a disability could meet job qualifications with a reasonable accommodation, TriMet will work with the employee to accommodate the need. If TriMet's accommodation is effective in allowing the employee to perform the essential functions of the job, it need not be the employee's preferred accommodation.
Let them know you found it on PDX Pipeline!