Cashier/Gas Attendant/Wash Attendant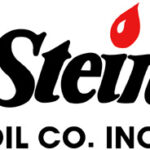 Website Stein Oil Inc.
Primary Duties:
Successfully achieve the objectives of the position through the effective execution of the following responsibilities.
Commercial
·         Receive and make correct change
·         Operate cash register, and EPOS Machine
·         Understand monthly promotions
·         Promote sales of other items in addition to fuel sales
·         Assist in building displays and stocking shelves
·         Accurately complete shift changes
·         Remain aware of events happening both inside and outside of the building
·         Understand and explain Product Quality
Customer Satisfaction
·         Satisfactorily resolve customer disputes within delegation of authority
·         Ability to provide local directions
·         Fast – able to respond to a customer in 5 seconds on the register and 15 seconds Full Service; should be able to handle an average of 1 customer completed per minute
·         Friendly – greet, smile, maintain eye contact and thank the customer
·         Consistently maintain a clean, well groomed personal appearance
·         Maintain cleanliness of station according to Company Standards
Responsibility
·         Assist other team members during peak periods
·         Assist manager in counting the store inventory
·         Maintain general operation of all equipment including cleaning
·         Know how to use an Emergency Call List
·         Understand MSDS sheets
·         Must adhere to governmental requirements regarding cigarette and alcohol sales
Physical Requirements
·         Ability to lift and carry cases of merchandise such as motor oil, soft drinks, bee, ice bags, and groceries, etc. (up to an approximate weight of 25 pounds
·         Have the physical ability to frequently bend, stoop and reach in order to service customer vehicles; reach safe drops, under and over counter supplies and goods; check fuel tank levels, make price changes on the outside sign utilizing price change equipment, etc. Must be able to use arms above head/shoulder level.
·         Climb a ladder or step up to reach supplies stored in overhead areas. Use arms above head/shoulder level.
·         Stand for periods of 8 hours.
·         Perform duties of Full Serve Attendant, i.e.: clean car windows, access engine area of vehicles to check fluid levels and add required fluids; check tire pressure and add air as needed, fuel customers' vehicles, operate all service equipment and machinery. Physical dexterity required for these tasks.
·         Perform maintenance duties as determined by manager, i.e.: cleaning windows, mopping floors, painting, cleaning the lot, restrooms, etc. Strength in upper extremities and torso required to perform these physical tasks.
·         Reach out and bend to operate all safety equipment, i.e.: emergency shut off switch, fire extinguisher, etc.
·         Operate all store equipment including cash register, adding machine, telephone, credit card machine, coffee dispenser, etc.
·         Read and write English
·         Must have ability to communicate effectively with customers and co-workers
·         Ability to work alone and physically capable of summoning personal assistance during all medical emergencies.
Let them know you found it on PDX Pipeline!