Shipping and Receiving Generalist
Full Time
This position has been filled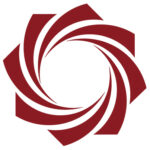 Website SightLine Applications.com
Shipping and Receiving Generalist – Portland, OR
SightLine Applications is the leader in onboard video processing. SightLine's video processors are typically integrated into autonomous products (drone, robot, UGV, etc.). SightLine is a small, innovative company seeking a talented person to join our team. A strong candidate will be flexible to meet new demands from day to day. We are a small and innovative company looking for someone enthusiastic about making a significant contribution.
Position
Based in the Portland office, the shipping and receiving coordinator with work closely with production and manufacturing. Duties will include:
Packaging and shipping small electronic products to customers domestically and internationally (FedEx, UPS, and DHL). [60%]

Follow workflow for shipping and receiving activities to ensure delivery deadlines are met.
Maintain current knowledge of export regulations and guidelines.
Verify package contents match sales order and maintain accurate records.
File appropriate paperwork for international shipments, as needed.
Communicate regularly with sales group to solve problems or set priorities.

Receiving and inspecting inbound inventory. [15%]
Working closely with the production and manufacturing leads to ensure appropriate inventory levels necessary to fulfill orders. [15%]

Support regular physical inventory counts.
Utilize inventory management system to ensure items are accounted properly (inbound and outbound).

Supporting other tasks from Production and Manufacturing groups to meet shared goals. [10%]
Requirements
Attention to detail and highly organized.
Ability to work both independently and as part of a collaborative team.
Excellent ability to multitask, prioritize, and problem solve.
Strong verbal and written communication skills.
Ability to lift and carry moderate loads (maximum 30 lbs).
Demonstrated experience following detailed safety, security, and ethical protocols.
Willing and able to find, implement, and embrace new methods and processes to enhance operations and improve efficiency.
Excited and eager to learn.
Computer Skills: Comfortable navigating applications and web interfaces. Experience with spreadsheets and word processing on a PC.
Must be eligible to work in the US.
Beneficial Experience (not required)
Shipping experience (UPS, DHL, and/or FedEx).
International shipping and receiving (SightLine products are NLR).
Inbound product inspection and technical debugging.
Quality assurance/control experience.
Proficiency in QuickBooks and inventory management systems.
Benefits
Compensation includes salary, paid holidays, PTO, health insurance, dental, vision, life/disability, 401K match, stock options, schedule flexibility, parental leave, and education reimbursement.  Little to no travel.
Salary Range:  $35k-45k per year depending on experience.
About SightLine
SightLine Applications has two offices, Hood River, and Portland, OR. The Hood River office includes sales/marketing, software engineering, and support teams. Our Portland office includes manufacturing, software, hardware engineering, and QA teams. The two offices are in constant communication and get together regularly to discuss ongoing projects and new opportunities. We work in an open office plan where we actively communicate about projects and customers throughout the day. SightLine is a member of the Gorge Technology Alliance and regularly sponsors Capstone teams at Portland State University.
SightLine Applications, Inc. provides equal employment opportunities (EEO) to all employees and applicants for employment without regard to race, color, religion, sex, national origin, age, disability, or genetics.  Our ongoing Diversity, Equity and Inclusion efforts helps us to continually improve support for employees.
Don't think this job description is the perfect fit?  Send us your resume and a cover letter telling us who you are and why you want to work at SightLine. We're always looking for new talent to add to our team.
Contact
Please contact: [email protected]
Visit our web site at www.sightlineapplications.com
No recruiters, please.
Let them know you found it on PDX Pipeline!