Security and Front Desk DPSST – Pay $22-$26 – $1,000 hiring incentive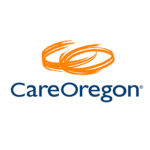 Website CareOregon
Starting pay $22 – $26
*To apply visit careoregon.org/careers and search for Security and Front Desk Customer Service Representative (20764) in the careers portal and submit your application.*
If you have any difficulty submitting your resume through the online process, please let us know by emailing: [email protected]
CareOregon is looking for qualified candidates to join the Front Desk Security team. This dual-role position is unique and engaging, with responsibilities in security and customer service. Through direct interactions with our employees, members and other visitors, this really is a one-of-a-kind security role. With nights, weekends and holidays off, immediate PTO-eligibility and very competitive benefits, if you are looking to make a change and a difference, CareOregon Security is the place to be!
Starting pay $22 – $26
Must be DPSST unarmed certified.
Duties include:
The Security and Front Desk Representative is the initial point of contact for in-person customers and visitors of CareOregon. This position provides basic customer service, monitors cameras, checks doors, provides basic first aid, and serves as the initial point of contact for security assessment.
Education/Experience:
Minimum of one year in relevant security and customer service roles. Basic computer skills.
Qualified candidates will possess an Oregon Department of Public Safety Standards and Training (DPSST) Unarmed Security Professional certificate or be in the process of applying for certification, in which case a Temporary Work Permit through the DPSST is required upon hire.
We have a commitment to understand others, value differences and move beyond simple tolerance to embrace and celebrate the richness within each individual. CareOregon is among the top-rated nonprofits in Oregon, noted especially for our work/life flexibility. We offer competitive salaries and generous benefits.
Security and Front Desk Customer Service Rep *$1000 Hiring Incentive*
Let them know you found it on PDX Pipeline!