Associate to the Office for Institutional Diversity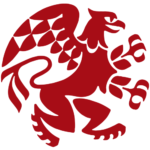 Website Reed College
The Associate to the Office for Institutional Diversity (OID) is responsible for supporting the day-to-day operations of the office. This position provides administrative support to the OID VP/Dean and 4 other staff. This people-facing role engages the entire Reed community, working with students, faculty, staff, alumni, and external community members. This role reports to the Vice President and Dean of the Office for Institutional Diversity.
Reed College offers an exceptional benefits package, including comprehensive and cost-free medical and dental insurance for you, and a 60% discount on medical and dental insurance for your dependents, 403(b) retirement plan with 10% employer contribution (after one year of service), educational assistance for employees and their children, 22 days of paid vacation, paid holidays, half-day Fridays in the summer, and many other campus amenities. This is a full-time, exempt role with work hours of 8:30 a.m. to 5:00 p.m. with a one hour unpaid lunch. The salary for this position starts at $60-$65k per year.
Who You Are
You have at least 2 years of administrative experience.
You have demonstrated experience advancing equity and inclusion in the workplace.
You have competent written and verbal communication skills.
You are a highly organized, collaborative team player.
You are a welcoming presence in your workplace and enjoy working with diverse individuals and groups.
You are flexible, adaptable, working through ambiguity, comfortable with change/transitions.
You have experience and comfort with prioritizing  competing priorities.
You care about the details. You enjoy being the person who manages the particulars.
You don't mind when the plan changes, especially if the plan changes for the better.
You anticipate the needs of those around you and decide how you can best support them.
Your colleagues enjoy working with you because you're organized yet flexible.
You are trustworthy and are comfortable working with confidential information.
You are an early adopter of new tech. You know that technologies like Google docs help you to do your work.
What You'll Do
Provide administrative support to the Office for Institutional
Diversity and OID staff members
Greet visitors, responding to phone, email, and in-person inquiries
Be part of a team that creates a welcoming and embracing environment at the OID
Manage OID office and student spaces, including facilities, mail, and supply coordination
Assist in coordinating events, programs, and activities hosted by the OID, including arranging contracts, room reservations, audio/visual services, food service, advertising/promotion, RSVPs
Support OID communication efforts, including creating and distributing print and digital materials, constructing and distributing the OID newsletter, and maintaining the OID website
Identify, create, and share information, reports, databases, and resources, focused on establishing an inclusive environment, for the
Reed community with a particular focus on student success
Supervise, recruit, hire and train OID student workers
Manage and reconcile department budget and purchases, prepare monthly expense reports, process expense requests, disbursements, invoices, etc.
Perform other duties as assigned in order to support the OID.
Reed College is committed to building a culturally inclusive community and a work environment that respects and inspires every person. Your unique skills, work history, cultural contributions, and lived experiences are essential to building this community. Members of historically marginalized groups including women, BIPOC (Black, Indigenous, and People of Color), those with disabilities, members of the LGBTQ+ community, those who have served in the military, and members of other underrepresented communities are invited to apply.
Let them know you found it on PDX Pipeline!