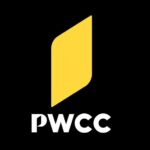 Website PWCC Marketplace, LLC
$20/HOUR – FULL TIME
POSITION OVERVIEW:
PWCC's continued growth has brought us a unique opportunity to join our team as a Facilities Technician. Reporting to the Project Manager, the Facilities Technician is responsible for a variety of duties and responsibilities in support of the company's Operations department including maintenance, care, and efficient operation of all PWCC facilities and grounds. The ideal candidate will have hands-on experience and be equally capable of using basic power tools and as engaging outside contractors. They will assist and support the Project Manager by overseeing each project from conception to the finished structure, identify and respond to potential issues throughout the life of a project to minimize the potential negative impacts, and help ensure the safety of the work. This position is onsite in Tigard, OR.
POSITION RESPONSIBILITIES:
Read blueprints, structural drawings, and plan sets
Assist the Project Manager in estimating both construction management and self-perform work items
Update project schedules
Review and evaluate subcontractor bid proposals
Process subcontracts and subcontractor change orders for review by the Project Manager
Assist in reviews submittals and RFI's
Research and assemble pricing for change orders
Collaborate with the architect, subcontractors, and construction crew to ensure feasibility of each project
Draft and implement preventative maintenance schedules for buildings and equipment
Maintain files of warranties, records, licenses, inspections, service agreements, and contracts for all equipment
Support the quality control and punch list process
Pre-examine invoicing and bidding, for review by the Project Manager and ultimate AirBase payments
Prepare and submit cost projections
Manage vehicle fleet and regulations
Manage projects from conception to completion
Maintain physical space, ensuring a sage, clean and functional environment
Manage use of hoteling/flex office spaces, and personnel seating arrangements
Acquire, assemble, and maintain company furniture and facilities related equipment
Manage invoices from vendors and contractors for facilities upkeep, modification, and improvement
Ensures safety standards are followed throughout facility and participates on emergency preparedness planning team
Additional duties as assigned
QUALIFICATIONS:
Associate or bachelor's degree preferred
A minimum of 2 years' maintenance experience required
Basic understanding of building design, construction, and maintenance as needed to maintain equipment, buildings, and other parts of the organization's facilities. This includes HVAC, plumbing, and electrical work
Ability to function in and adapt appropriately to a fast-paced environment with competing demands on time and priorities
Proactive critical thinker and problem solver who can troubleshoot technical issues
Ability to work independently while managing multiple priorities simultaneously
Strong planning and time management abilities
Self-motivated with the ability to work under pressure to meet deadlines
Strong communication skills, both written and verbal
Highly proficient in Microsoft office (Excel, Word, PowerPoint, and SharePoint)
Ability to work with little to no supervision
Excellent organizational skills with meticulous attention to detail
Strong interpersonal skills
PHYSICAL REQUIREMENTS:
Must be able to lift up to 75 pounds at times
Must be able to move about on foot or for the duration of the shift
Must be able to traverse the facilities, including roof
Must be able to access all parts of the company equipment
Prolonged periods standing and walking throughout facilities
Must be able to bend, lift, stretch, climb, and crawl to maintain equipment and buildings
Must be able to perform work in a variety of weather conditions
BENEFITS
We offer generous benefits including, but not limited to: 401(k), 401(k) matching, dental insurance, vision insurance, employee assistance program, flexible schedule, health insurance, life insurance, paid time off.
Our clients come from all walks of life and so do we. We hire great people from a wide variety of backgrounds because it makes our company stronger. If you share our passion, please do not hesitate to apply. We are also happy to look into any ADA accommodation requests that may be needed.
PWCC is an equal opportunity employer. Must be able to pass relevant criminal background check if offered the job, however, we believe in second chance employment and encourage everyone to apply.
Let them know you found it on PDX Pipeline!