Part Time
October 15, 2022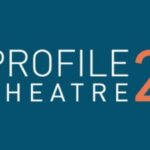 Website Profile Theatre
Profile Theatre Project, an Oregon not-for-profit corporation, doing business as Profile Theatre, invites applications for the position of Development Associate.
ORGANIZATION
Founded in 1997, Profile Theatre is one of the oldest continuously operating theaters in the state. Profile Theatre centers an entire season of first class productions and community engagement activities through the lens of the season-long Featured Playwright, whose unique vision broadens our perspective on the world and deepens our collective compassion. We do this through large-scale professional productions, our expansive In Dialogue program, the Playwrights Residency, and our signature Community Profile program. Profile has grown to be one of the most well-regarded theaters in Portland, with a reputation for bringing intelligence, excellence and passion to the stage. The Development Associate reports to Artistic Director Josh Hecht and works closely with Profile's Director of Communications, Finance Manager and contracted grant writer.
POSITION AND RESPONSIBILITIES
Profile Theatre seeks an ambitious arts manager to serve as Development Associate. The Development Associate will work closely with the Artistic Director, the Board and staff to plan and execute a strategic fundraising program that encompasses membership integrated into annual giving, major gifts, foundation and government grants, corporate sponsorships, special events and blended campaigns. The Development Associate supports the Artistic Director in the cultivation and stewardship of major gifts; collaborates closely with the Director of Communications on an integrated communication strategy to the Profile family of supporters, particularly around the annual Calendar Year End and Fiscal Year End campaigns and Member cultivation events; and will collaborate with the Line Producer and Artistic Director on donor events that surround mainstage productions. The Development Associate will also serve as the project manager for Profile Theatre's annual gala.
QUALIFICATIONS:
The ideal candidate will have experience working in fundraising or communications. They have a passion for storytelling, an eye for creating engaging special events for donors and patrons, and will be knowledgeable and passionate about the arts and those who support it. They believe in the ability of art to strengthen communities and have excellent written, verbal and interpersonal skills and an organized and detail-oriented personality. The position is envisioned as evolving with the organization.
Comfort with computers and other forms of office equipment. Experience with Salesforce or other comparable CRM, database management, and gift processing systems preferred, or a pro-active ability to research and learn if they don't.
Profile Theatre is an equal opportunity employer and strongly encourages women and people of color to apply, in keeping with its core values of inclusion and representation. Starting salary is $22 / hour for a flexible 20-hours a week, plus competitive benefits.
This position will be expected to report to the Profile Theatre office at 216 NW 13th in the Pearl in Portland, OR, and at other off-site locations such as theatre venues, rehearsal halls, or other meeting places for events and donor engagement. Out of town applicants will be expected to reside within the Portland, OR area by the start of employment.
This position may include physical requirements of moving in our accessible office, transporting oneself to multiple locations within a single day, and utilizing a computer or other communication equipment. Reasonable accommodations provided.
Apply To: [email protected]
Please include a cover letter, resume and 3 references (phone numbers and/or emails provided). No calls or drop-ins, please. If you require accommodation to submit, please notify us by email above.
Desired start date is 10/15/22, applications accepted until position is filled.
DEVELOPMENT ASSOCIATE
Job Description
The Development Associate supports the Artistic Director in the cultivation and stewardship of major gifts; executes the Calendar Year End and Fiscal Year End fundraising campaigns in close collaboration with the Director of Communications and the Artistic Director; manages donor cultivation events throughout the year in collaboration with the Director of Communications and the Line Producer; is the project manager for Profile's annual gala each spring; and supports Profile's grant writer in the maintenance and of the submissions calendar and through grant research. Profile Theatre staff all work towards several organizational goals: to produce high-level artistic events, to achieve financial stability and maintain fiscal transparency, and to develop and deepen relationships in our community.
The Development Associate will collaborate with the Artistic Director, the Board and staff to plan and execute a strategic fundraising program focused on building annual contributed revenue.
Responsibilities include
Special Events
Project Manager for Profile's annual gala
Create and manage the gala budget
Create meeting agenda and circulate notes, keeping all departments moving forward on their tasks and facilitating communication.
Hire necessary contractors and ensure that the Company Manager has all necessary information to create Letters of Agreement.
Ensure all invoices get added to the weekly Accounts Payable spreadsheet for payment.
Work with Director of Communications to create Producers Circle collateral.
Track all pre-commits
Enter all gala-related gifts into Quickbooks and PatronManager.
Create acknowledgment letters for all donors.
Lead project manager on special donor dinner during the Playwrights Residency.
In collaboration with the Director of Communications and the Line Producer, manage small cultivation events that surround each production — artists dinner, "behind the scenes" open rehearsal, and opening night reception.
Annual Fund Management
Create campaign in Salesforce and qualify all donations
track campaign progress and ensure Director of Communications has accurate info for messaging campaign.
Collaborate with the Director of Communications on development messaging for campaign materials
Pull reports as needed for direct marketing campaigns
Create acknowledgment letters for all donors.
Major Gift Management
Create and maintain major gifts calendar
Create and maintain stewardship calendar for Artistic Director, ensuring major donors have regular contact with the organization.
Add notes from stewardship calls to donor contact files
With Artistic Director create a cultivation calendar for prospects.
Ensure members of the Producers Circle get access to special events and are acknowledged appropriately in programs, house boards and the like.
Donor Communication    
Process donations and prepare donor acknowledgement letters and other donor correspondence
Fulfill donor benefits
Serve as the primary contact for donor inquiries related to
Individual Gifts Campaign
Donor Database Management
Maintain donor information systems, including foundation, corporation and individual donor files
Create monthly fundraising reports and other database reports as needed
Prepare donor lists and other information for playbills and other publications and collateral materials where we list donors
Create data entry procedures and database protocols
Other Duties
Work with Artistic Director to create and manage annual development budget.
Handle all administrative details associated with the Development
Committee meetings (i.e. prepare and distribute notices, agendas, minutes, etc…)
Research potential grants to which we might apply; assist grant writers in the maintenance of the grants calendar and with submissions where appropriate.
Represent Profile in the community, providing additional support for and attending meetings, fundraisers, events, celebrations, opening nights, etc.
Reporting: The Development Associate reports to the Artistic Director.
Rate and Schedule: This is a part-time with a flexible 20 hours per week, going up to 30 during the gala. Starting salary is $22/hour plus competitive health benefits and PTO.
Let them know you found it on PDX Pipeline!