Full Time
September 30, 2023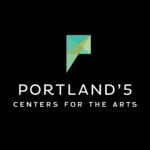 Metro is dedicated to shaping a better future for the greater Portland region. The work the people of Metro do every day benefits the lives of the people who live here, today and tomorrow. We offer a highly competitive compensation and benefits program. Learn more about the benefits Metro offers.
Portland'5 Centers for the Arts is a leader in expert venue management, overseeing the Arlene Schnitzer Concert Hall, Keller Auditorium and Antoinette Hatfield Hall, which includes the Newmark Theatre, the Dolores Winningstad Theatre, and the Brunish Theatre.
As the nation's fifth largest performing arts center, we welcome about 1,000 events and over 1,000,000 million people into our theatres every year.  The work is fast paced, always changing, and fun!
At Portland'5 Centers for the Arts we hire a workforce representative of the communities we serve, understanding that a diverse workforce strengthens our organization. We value diversity and support a positive and welcoming environment where all of our employees can thrive.
Portland'5 is seeking a Facilities Manger to thrive in a unique environment, with multiple buildings and complex technical systems. It takes an adept and experienced facilities manager with expert level technical skills to support and supervise these unique facilities and our expert team.
As the Portland'5 Facilities Manager, you will provide direct supervision and oversite of operating engineers and event custodial & setup staff who perform daily tasks related to the properties and the events that we host. You will also be directly responsible for budget and systems management; planning support; performance of specialized duties requiring specific skills and knowledge; and contract management.
As the Facilities Manager you will:
Prepare short- and long-range goals for the facilities maintenance area, including oversight of the execution and supervision of those goals.
Administer and provide tracking, reporting on progress and oversight functions for Portland'5 maintenance work order system.
Provide assistance and expertise in areas of building system infrastructure, capital project coordination and preventive maintenance programs.
Maintain the facility infrastructure throughout Portland'5 to standards that equal and exceed industry standards and regulations.
Manage, supervise and direct lead workers, technical and trade positions, with responsibility for selection of new employees and performance management.
Control and supervise the care, use, repair and replacement of all tools, vehicles, maintenance supplies and in house construction materials.
Ensure priority needs are addressed and that projects and program areas meet schedules and budgets.
Perform annual performance evaluation responsibilities, including written evaluation of staff, collecting and compiling employee self-evaluations and stakeholder feedback, and goal setting for employees.
Participate in the preparation and administration of the Facilities maintenance budget based on resource availability and requirements, and program goals and objectives.
Prepare required reports or information in a timely manner as requested.
Participate in formulation and evaluation of policies and strategic direction for the maintenance area as related to the Operations Department; assures that Metro's goals for sustainable operations and fiscal management are met.
Develop appropriate guidelines to carry out policies, and explains the purpose behind policies and programs.
While this is typically a standard weekday, day shift management position, our business primarily runs in the evenings and over weekends.  You may, from time to time, be required to work outside of a standard Monday – Friday daytime schedule.
Attributes for success:
Knowledge of facility maintenance and management practices, utility maintenance, skills utilized in facility maintenance, and all local building codes, and other applicable laws and regulations.
Proven track record of expertise in areas of facility infrastructure maintenance and use of computerized maintenance management   systems (CMMS), computerized scheduling systems, budgeting, and payroll software.
Knowledge of applicable regulations that affect the facility (Federal and Oregon OSHA, City, County and State codes NFPA codes, etc.)
Knowledge of project management and coordination, including contract negotiation.
Knowledge of effective management, including team building, personnel supervision, training and performance evaluation in a union environment with multiple bargaining units.
Knowledge of customer service and public responsibility in operation of public facilities. Knowledge of safe work practices.
Working knowledge of industry standards organizations and practice in the facility engineering, custodial, and housekeeping spaces.
Ability to develop, implement and monitor division budget.
Ability to communicate clearly and concisely, both orally and in writing.
Ability to provide planning, leadership, and technical oversight in developing goals and objectives for assigned area. Ability to maintain safety programs stays current with regulation and industry practices, and conduct training.
Ability to continuously seek ways to improve efficiencies and service to the public. Ability to embrace change and innovation when appropriate.
Ability to strategically weigh risks and benefits of actions, prior to acting.
Diversity and inclusion:  At Metro, we're committed to hiring a workforce representative of the communities we serve, recognizing that a diverse workforce strengthens our organization. We invest in employees by supporting equitable and inclusive hiring practices, employee policies and training programs.
TO QUALIFY
We will consider any combination of relevant work experience, volunteering, education, and transferable skills as qualifying unless an item or section is labeled required. Please be clear and specific in your application materials on how your background is relevant.
Minimum qualifications: 
High School Diploma or GED; AND
Advanced knowledge and training, which can be evidenced by a college degree in the function or responsibility that is to be supervised; Four years of directly related experience; AND
Three years of supervisory experience; OR
We will consider any combination of education and experience that provides the necessary knowledge, skills, and abilities to perform the duties and responsibilities of the position.
Required:
current and valid driver's license.
If this statement is true for you, then you may be ineligible to apply:
If I was terminated for cause during any of my employment with Metro, or resigned in lieu of termination, I understand I may be ineligible for rehire for a minimum of 3 years.
Like to have qualifications:
You do not need to have the following preferred qualifications/transferable skills to qualify. However, keep in mind we may consider some or all of the following when identifying the most qualified candidates. Your transferable skills are any skills you have gained through education, work experience, including the military, or life experience that are relevant for this position.
Because Portland'5 maintains GBAC® STAR accreditation with the ISSA, a working knowledge of that program will be helpful https://gbac.issa.com/ for more information.
A good working knowledge of HVAC system components and controls.
IFMA CFM Certification or FMP Credential, or other facility credential from an organization such as BOMA
Knowledge of commercial Real Estate management and development.
Some basic knowledge of computer network infrastructure and cabling standards
COMPENSATION AND REPRESENTATION
Based on the Oregon Pay Equity Act requirements, Metro's internal equity review process, and the candidates' qualifications, the appointment will typically be made between $91,341.00 to 100,113.00.  The full-salary range for this position is 91,341.00 to 129,708.00.
This position is not eligible for overtime and is non-represented. It is classified as a Service Supervisor IV (Download PDF reader). Classification descriptions are typically written broadly and do not include the specific duties and responsibilities of the positions.
SCREENING AND EVALUATION
The application packet: The application packet consists of the following documents. Please ensure that you upload these documents in your online application. Make sure your application is complete, missing any part of these items could result in an incomplete application and will not be moved forward in the recruitment.
A completed online application and resume
A cover letter and responses to supplemental questions
The selection process: We expect to evaluate candidates for this recruitment as follows. The selection process is subject to change.
Initial review of minimum qualifications
In-depth evaluation of application materials to identify the most qualified candidates.
Consideration of top candidates/interviews
Testing/assessments (if applicable)
Reference check
Background, driving records check for finalist candidate (if applicable)
Questions?
Recruiter: Lamarkus Gilliard
Email: [email protected]
Let them know you found it on PDX Pipeline!