Full Time
Applications have closed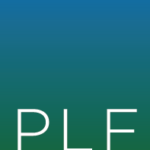 Website OSB Professional Liability Fund
The Oregon State Bar Professional Liability Fund (PLF) is hiring a full-time executive assistant to join its team. This position will report directly to the CEO. The PLF is the mandatory provider of primary legal malpractice coverage for Oregon lawyers in private practice. The PLF also provides additional malpractice coverage for law firms above primary limits on an optional, underwritten basis.
Who We're Looking For
If you love getting lost in the details, enjoy the challenge of staying on top of complex schedules, and find satisfaction working with people to ensure events go off without a hitch – this role is for you!
The executive assistant position entails a combination high-level administrative support to the CEO, General Counsel, and PLF Board of Directors including coordinating board meetings and related travel, conducting research and handling information requests, as well as performing routine administrative functions. Our ideal candidate has an eye for detail, can work independently and takes initiative, is tech savvy, is comfortable organizing events and coordinating schedules, and is skilled at keeping things on track. You can also work successfully on a team and are flexible and willing to roll up your sleeves as you provide support to staff throughout the organization. 
If this sounds like you, we encourage you to apply. You will be joining a team of committed professionals in a supportive, affirming workplace.
What We Offer
We are pleased to state that this position has a hiring range of $62,600 – $78,225. We also offer an excellent benefits package, including participation in the Oregon PERS/OPSRP retirement program, health insurance, and other benefits.
This position is based at the PLF office in Tigard with a hybrid remote work setup. Periodic travel within Oregon is required for this position.
What You'll Do
As executive assistant, you will support the PLF and the CEO in the following ways:
Manage and maintain executives' schedules.
Coordinate travel arrangements for executives and board members.
Prepare public meetings notices.
Prepare invoices, reports, memos, letters, and other documents, using word processing, spreadsheet, database, or presentation software.
Prepare responses to correspondence containing routine inquiries.
Prepare agendas and make arrangements, such as coordinating catering for luncheons, for committee, board, and other meetings.
Conduct research, compile data, and prepare papers for consideration and presentation by executives, committees, and boards of directors.
Provide support to other departments as needed.
Provide planning and logistical support for PLF hosted conferences and events, including all off-site board meetings.
Manage preparation and dissemination of quarterly bordereaux reports to reinsurers.
Maintain timelines for updates of PLF governing documents and coverage plans and provide support for revisions to same.
Maintain timelines for various regular reports required to be presented to board by PLF staff and work with staff to ensure timely submission of such reports.
Meet with individuals, special interest groups, and others on behalf of executives, committees, and boards of directors.
Compile, transcribe, and distribute minutes of meetings.
Attend meetings to record minutes and manage hybrid meeting setup.
Independently resolve issues or questions that arise related to primary duties and responsibilities and, if necessary, present suggested resolution to management.
Any other related duties as assigned by CEO.
What You'll Need to Be Successful in This Role
Working with the PLF CEO is an exciting opportunity to assist the PLF's mission.  It is also a challenging role that will allow you to leave your imprint on the PLF and its external partners (like board members, the OSB, and reinsurers). To help set you up for success in this position, we ask that you meet these criteria:
Associate degree preferred, years of work experience taken into consideration in lieu of formal education
4 or more years of related work experience
Ability to problem solve and work independently
Strong attention to detail and respect for deadlines
Excellent communication skills
Strong knowledge of Microsoft Word, Outlook, Excel, electronic filing systems, MS Teams, and other remote meeting software
Willingness to learn new technology, tools, and programs as needed
In addition, this position requires the physical abilities to sit/stand for extended periods of time at a desk; use a computer; participate in meetings; concentrate for extended periods; and shift visual focus between paper documents and electronic screens.
Who We Are
For over forty years, the PLF has provided malpractice coverage to lawyers in private practice in the state of Oregon. The PLF is a unique organization within the United States as it is the only state that provides that coverage through a mandatory program. The mission and purpose of the PLF is to serve the lawyers of Oregon. The existence of the PLF also provides a benefit to the public because lawyers have malpractice coverage.
What You'll Love
The mission and purpose of the PLF is to serve the lawyers of Oregon. At the PLF, we believe that assistance to one lawyer is assistance to all. "Helping each lawyer when they need it, for the good of the whole profession" — as our home page proudly states — is the animating force behind the PLF's mission and our staff's dedication to serving the Oregon legal community. We invite you to explore our website and learn more about us!
How You Can Apply
Please email your resume and cover letter to:
Emilee Preble
Director of Administration & Underwriting
Email: [email protected] 
Subject line: Executive Assistant — (Your Name)
Application Deadline: November 27, 2023
We look forward to receiving your application!
Equal Opportunity Employer
The PLF is committed to the principle of equal employment opportunity for all employees and to providing employees with a work environment free of discrimination and harassment. All employment decisions at the PLF are based on business needs, job requirements, and individual qualifications, without regard to race, color, religion or belief, national origin, gender identity or expression, sexual orientation or identity, age, disability, family or parental status, or any other status protected by applicable laws or regulations. The PLF will not tolerate discrimination or harassment based on any of these characteristics. Candidates from diverse backgrounds are encouraged to apply.
If you wish to identify yourself as a qualified person with a disability under the ADA Amendments Act and would like to request an accommodation for the application process, please contact Emilee Preble, Director of Administration & Underwriting, at [email protected].
Let them know you found it on PDX Pipeline!