Facilities Property Manager
Full Time
November 28, 2022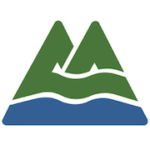 Website Multnomah County
IMPORTANT APPLICATION INSTRUCTIONS:
Refer to the application packet section; be sure to include the requested Cover Letter and Resume. Incomplete application packets will not be accepted.
 
This work matters…
Are you an experienced Facilities Manager with a background in public facilities management? Would you like to join a team working to support services that benefit our entire community? 
Multnomah County's Facilities and Property Management Division (FPM) is seeking a Facilities Property Manager to join our Property Management Program. FPM provides a variety of services to ensure the county's owned and leased buildings operate and function as designed and constructed, and that they meet the needs of the county's diverse array of programs and operations.  
Our ideal candidate can work independently and proactively, and has a deep understanding of facilities management. You can provide critical support for building operations and building improvement activities, and respond to urgent building incidents and inclement weather events. You are comfortable interacting with people at all levels in an organization, and you thrive in a dynamic, fast-paced environment. You have exceptional customer service skills and a proven track record of building, promoting and maintaining effective professional working relationships.
In this role you will act as a Facilities representative in detention centers owned by Multnomah County.  You will also help manage a condo agreement between the City of Portland and private ownership. You will attend meetings, act as a liaison between agencies, and oversee daily building operations with trades personnel, contractors and project managers.  Duties also include being responsible to manage a variety of Multnomah County assets, requiring a multi-tasked individual who can make sound decisions and be able to work in challenging situations to support the facilities operation and staff in a detention facility, law enforcement and legal environment.
Multnomah County offers an exceptional benefits package, including employer-funded retirement savings; health and dental insurance at very low cost to full-time employees and their dependents; paid parental leave; wellness programs; a focus on work-life balance; and much more. Find more details on our website. This position also is eligible for overtime pay.
Our commitment to Safety, Trust and Belonging: Multnomah County is committed to developing, nurturing and continually improving workforce equity by identifying and addressing the structural and policy barriers to equal employment opportunity faced by our employees and communities. County employees across the organization have stepped forward to develop a strategic plan and help create a workplace where everyone can reach their full potential. Learn more by reading our Workforce Equity Strategic Plan and exploring our Core Competencies for all County employees. 
Essential Job Duties: 
Act as an FPM representative with other departments in the county.  Maintain active communication with stakeholders and policy makers.
Act as liaison/consultant with facilities groups, client representatives, and owners during facility planning, design, construction, or property management projects.  Set standards, outcomes, and monitor scope, budget, schedule, and quality on projects. 
Respond to building emergencies and oversee remediation work to restore building operations.
Conduct site visits and building inspections; correct problems; recommend solutions to occupants involving sensitive and ongoing issues. 
Anticipate and respond to complex customer service requests; assess customer satisfaction; and improve existing processes.
Lead, organize, and attend meetings with consultants, contractors stakeholders, county departments, and the general public as required. 
Determine, confirm and control project scope, budget, expenditures, schedule and maintain project records.
Process, interpret and enforce contract documents, plans and specifications on design and construction projects.
Monitor contracts for compliance and resolve issues with contractors, consultants, vendors and staff.
Inspect construction progress, maintain records and plans and administer contractor payments, project closeouts, and warranties.
Review plans and specifications and meet with county operations and maintenance staff to ensure standards and compliance. 
 
To Qualify:
We will consider any combination of relevant work experience, volunteering, education, and transferable skills as qualifying unless an item or section is labeled required. Please be clear and specific about how your background is relevant. 
Minimum Qualifications/Transferable Skills:
Equivalent to at least seven years of qualifying training and/or experience. For example: 
At least five years increasingly responsible facilities management experience AND 
Equivalent to an associate's degree from an accredited college or university with major coursework in property management, project management, construction management or related fields. (Additional experience will be considered as a substitute for education.)
Possession of or ability to obtain an appropriate and valid driver's license
Ability to pass a criminal records check
 
Preferred Qualifications/Transferable Skills:  You do not need to have the following preferred qualifications/transferable skills to qualify. However, keep in mind we may consider some or all of the following when identifying the most qualified candidates. Please clearly explain on your application how you meet any of the following preferred qualifications/transferable skills.
Recent experience in property management of healthcare, corrections and/or other public facilities
Property Management Certification
 
COVID-19 Vaccination Requirement: To protect the health of the community and employees, Multnomah County requires employees to be fully vaccinated against COVID-19 or have an approved medical or religious exemption as a qualification of employment. 
The rule applies to all employees, as allowable by law. Candidates who receive an offer of County employment must provide proof of vaccination upon hire or submit an exception request prior to their start date. 
Teleworking: At this time, this position is designated for "hybrid telework," meaning you will be working onsite some of the time and remotely (from home) at other times. This position may be required to work in the office and visiting County properties up to 40% of the time. The designation of hybrid telework may be subject to change at a future time. Currently, all employees must reside in Oregon or Washington; the county cannot support ongoing telework from other locations. 
Screening and Evaluation 
REQUIRED: The Application Packet: You must submit all requested items below. Failure to do so will be deemed as an incomplete application.
The Application Packet:
A completed online application. (You can leave the work history and education sections of the application blank as long as you upload a resume including dates of employment for each employer and education details.)
A resume covering relevant experience and education.  Please be sure your resume includes the following for each employer: name of employer, location, dates of employment, your title, and a brief summary of your responsibilities. AND
A cover letter addressing the following:

Demonstrate your experience working as a Facilities Property Manager in providing support for building operations and building improvement activities
Demonstrate your experience working with diverse populations
How you meet the qualifications for this position; AND
Why are you interested in the position?
Note: The application,  resume and cover letter should demonstrate your work experience/skills and how they relate to those detailed in this job announcement. Please be thorough, as these materials may be scored and determine your eligibility for an interview.  Applications without a cover letter and a resume will not be considered.
The Selection Process: For details about how we typically screen applications, review our overview of the selection process page. We expect to evaluate candidates for this recruitment as follows:
Initial review of minimum qualifications: We may do an additional preferred review and/or send out additional supplemental questions to identify those highest qualified.
Consideration of top candidates: We will consider qualified candidates in order of rank and score from the list of eligible candidates. This may include panel interview(s), a hiring interview, and/or additional testing to determine the best candidates for a position.
Background check and reference checks: All finalists must pass a thorough criminal records check and reference check.
 
Additional Information:
This recruitment may be used to fill full-time, part-time, temporary, limited duration and on-call positions.
Type of Position: This union-represented position is eligible overtime.
Location:  Prophet Building, 401 N Dixon Ave., Portland, OR  97227; see "Teleworking" above for information about remote work options. 
Schedule: Monday – Friday 8:00am – 4:30pm. There is some flexibility with the start and end times and a possibility of a 9/80 schedule.
Diversity and Inclusion: At Multnomah County, we don't just accept difference; we value it and support it to create a culture of dignity and respect for our employees.
We are proud to be an Equal Opportunity Employer. We evaluate qualified applicants without regard to race, color, religion, sex, sexual orientation, gender identity, national origin, disability, veteran or protected veteran status, genetic information and other legally protected characteristics. The EEO is the Law poster is available for your reference. Multnomah County is a VEVRAA Federal Contractor. We request priority protected veteran referrals.
Veterans' Preference: Under Oregon Law, qualifying veterans may apply for veterans' preference. Review our veterans' preference page for details about eligibility and how to apply.
Accommodation under the Americans with Disabilities Act: We gladly provide reasonable accommodation to anyone whose specific disability prevents them from completing an application or participating in this recruitment process. Please contact the recruiter below in advance to request assistance. Individuals with hearing or speech impairments may contact the recruiter through the Telecommunications Relay Service by dialing 711.
Let them know you found it on PDX Pipeline!