Project Engineer, Color & Finishes Specialist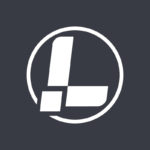 Project Engineer, Color & Finishes Specialist
Leatherman is the world leader in the design and manufacturer of innovative, high quality, compact, multi-purpose tools. We employ over 500 team members in our 90,000 square feet facility. Please visit our website at:  www.leatherman.com
We are seeking a talented and versatile Project Engineer with a strong background in both product design and manufacturing engineering to join our team. The successful candidate will play a key role in implementing new colors and finishes on our products, as well as conducting research and development in this area. If you are a creative problem solver with a passion for innovation and a deep understanding of materials, color, and finishes, we would love to hear from you.
Essential Functions
·         Collaborate with cross-functional teams to design and develop innovative products with a focus on aesthetics, functionality, and manufacturability.
·         Lead the implementation of new colors and finishes for existing and new products, ensuring seamless integration with our manufacturing processes while meeting quality standards.
·         Conduct research and development in color and finishes, exploring new materials, techniques, and technologies to enhance product performance and appearance.
·         Develop and maintain detailed technical documentation, including design specifications, manufacturing instructions, and quality control procedures.
·         Evaluate and optimize manufacturing processes for new colors and finishes, identifying opportunities to improve efficiency, reduce costs, and enhance quality.
·         Engage with the Product Management team to establish aesthetic and performance requirements.
·         Collaborate with the Quality team to implement and maintain quality control standards for colors and finishes.
·         Provide technical support and guidance to production teams, ensuring proper understanding and execution of design specifications and manufacturing processes.
·         Drive the production of Special Makeup Units (SMUs) by generating necessary specifications and documentation, ensuring efficient product realization.
·         Act as a key facilitator in synchronizing SMU development across various departments including Sales, Marketing, Product Management, Sourcing, Manufacturing, Planning, Material Handling, and Quality. Oversee the availability of required fixtures, parts, and other supplies to ensure uninterrupted production.
·         Work with Commodity Specialists to collaborate with suppliers to develop new colors and finishes, ensuring alignment with product design requirements and aesthetic goals.
·         Support Commodity Specialists and suppliers in resolving non-conforming materials related to color and finishes, conducting root cause analysis, and implementing corrective actions.
·         Stay current with industry trends, materials, and technologies related to color and finishes, and share insights with the team to drive continuous improvement and innovation.
Qualifications
·         Bachelor of Science degree in Manufacturing, Industrial, or Mechanical Engineering is required.
·         Minimum of 5 years of experience in product design and manufacturing engineering, with a focus on color and finishes.
·         Demonstrated expertise in various manufacturing processes, materials, and finishing techniques, such as painting, anodizing, PVD, pad printing, and plating.
·         Proficiency in 3D CAD software, such as SolidWorks.
·         Strong problem-solving and analytical skills, with the ability to balance creativity and practicality in product design and development.
·         Excellent communication and interpersonal skills, with the ability to collaborate effectively with cross-functional teams and external partners.
·         Detail-oriented with strong organizational and project management skills, able to manage multiple projects and priorities simultaneously.
·         Familiarity with industry standards and regulations related to product design, manufacturing, and materials.
Let them know you found it on PDX Pipeline!