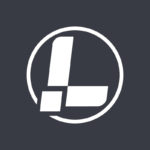 Website Leatherman Leatherman Tool Group Inc.
*JOB FAIR* Thursday, September 23rd, 2021 from 12PM – 2PM at 12106 NE Ainsworth Circle, Portland, OR 97220 (parking on street or around the building) Please wear closed foot shoes for tour.
Tim Leatherman built the first American multipurpose tool, there were no CAD files, no blueprints. Just perseverance, imagination, and a little ingenuity. The result is a product that customers around the world have come to trust and use to solve problems big and small. That same spirit flows through our company today. It's a place where you can help create solutions that improve the lives of our consumers and our communities. Where you can work with amazing folks that care for each other, learn from one another, and laugh—a lot. It's a place where you can help build a better brand, and a better you.
We believe we are here to empower people for whatever life throws their way. Regardless of who you are, we believe that with the right tools in hand, anyone can achieve greatness. We believe we can make significant contributions to the world through innovation, so we value perseverance in our work and ingenious design in our products. We believe in growing and supporting our most valuable asset—our employees. That's why we believe in integrity and authentic collaboration, which instills trust in one another and allows us to create global solutions that our competitors cannot copy. We believe in self honesty and humility which fuels change and growth from our failures. When we reflect these values, we believe we're building a thriving culture that celebrates diversity, promotes personal and professional growth, develops respect for one another, and cultivates a community that can solve any problem. Leatherman is the world leader in the design and manufacturer of innovative, high quality, compact, multi-purpose tools. We employ over 500 team members in our 90,000 square feet facility. Please visit our website at: www.leatherman.com
Job Posting: Material Handler I
Duration of Temporary Assignment: Open (potential for full time hire opportunities for high performers with a passion for success, lives and breathes our core values)
Shifts: Monday – Friday 2pm-10:30pm
Pay Rate: up to $17.00 and hour (depending on experience)
Sign-on Bonus: $500 signing bonus after 30 days of employment
Please Note: This is a Temporary position. The Candidates selected for these opportunities will be hired on through Leatherman's Onsite Temporary Staffing Partner Express. All Temporaries working on assignment at Leatherman get the first opportunity to apply for full time regular Leatherman job opportunities before outside candidates.
Position Summary Under limited supervision, handle, allocate and transfer material, equipment, kits, supplies and shortages that are required and conducive to maintaining an efficient material flow through storage, receiving, machining & assembly areas. Maintain inventory accuracy within MRP system (MS Dynamics AX) and other information systems.
Essential Functions
It is essential for all employees to adhere to Company policies.
Physically transfer materials to and from storage, receiving, warranty, maintenance, machining and assembly workstations. Lift materials of up to 50lbs.
Perform transactions in MRP and other systems to maintain accurate and timely inventory data according to work instructions and/or training.
Manage Kanban card movement between work/wait boards.
Locate materials and expedite part shortages within the plant that may be required for completion of assemblies or to feed constraint work centers in order to maximize capacity utilization.
Ensure inventory data in MRP is consistent with physical inventory quantities and locations by part number. Accurately maintain inventory data in real time within MRP according to work instructions and/or training. Support problem solving when discrepancies are identified.
Ensure Kanban cards flow properly through their respective loops and support problem solving when issues are identified.
Verify that traveler/router data and signatures by process step accurately reflect actual part number, latest revision, level of processing and quantity on hand. Ensure Kanban cards are present and match the traveler and parts in each tote/bin.
Utilize small hand tools and operates materials handling equipment including forklifts, skids, pallet handlers, hand trucks, and other similar equipment.
Additional Functions
Function as a back-up for certain Material Handler II functions as skills develop through on the job training and as business needs dictate.
Competencies
Balances stakeholders – Anticipate and balance the needs of multiple stakeholders.
Collaborates – Build partnerships and work collaboratively with others to meet shared objectives.
Communicates effectively – Develop and deliver a variety of communications that convey a clear understanding of the unique needs of different audiences.
Customer focus – Build strong customer relationships and deliver customer-centric solutions.
Demonstrates self-awareness – Use a combination of feedback and reflection to gain productive insight into personal strengths and weaknesses.
Drives results – Consistently achieve results, even under tough circumstances.
Ensures accountability – Hold self and others accountable to meet commitments.
Instills trust – Gain the confidence and trust of others through honesty, integrity, and authenticity.
Plans and aligns – Plan and prioritize work to meet commitments aligned with organizational goals.
Situational adaptability – Adapt approach and demeanor in real time to match the shifting demands of different situations.
Education and Experience
High School diploma or GED required.
Some material handling or warehouse experience preferred.
Proficiency in reading, writing, speaking English and basic math.
Requires a forklift license (training provided).
Basic knowledge of Microsoft Office software skills (Word, Excel, Outlook, & Internet Explorer) and MRP inventory module experience preferred.
Physical Demands/ Working Conditions/Physical Hazards: While performing the duties of this job, the employee is continually required to stand; walk; balance; use hands to finger, handle, grasp, or feel objects, tools, or controls; reach with hands and arms, some overhead. The employee is occasionally may be required to lift to 50 lbs.; sit; climb; twist, stoop, kneel, crouch, or crawl; and talk or hear. Specific vision abilities required by this job include close vision, distance vision, peripheral vision, and depth perception. While performing the duties of this job, the employee regularly works in a production environment with regular exposure to noise, liquid grinding coolant mist, and vapor, dust, and lubricants managed through an exhaust system. The work area is well lit and air-conditioned.
Core Values We thrill our consumers with quality, products and service; We care about each other's well-being; We share ideas, challenge each other and do the right thing; We respect each other, show humility and grow from our failures; We foster the development of individuals to reach their greatest potential.
Mission We create innovative products that prepare people for the expected and unexpected and result in real tales of triumph.
Vision Our vision is to be the global multipurpose brand of choice.
Apply thru our website at www.leatherman.com or click the URL below:  https://recruiting.ultipro.com/LEA1002LEATH/JobBoard/164fd681-d8f9-4595-8253-112fb5d5a2da/Opportunity/OpportunityDetail?opportunityId=98b22147-f7d7-4fea-9090-0421135c2713
Pre-employment background check and drug screening is required. Leatherman Is An Equal Opportunity Employer  
Let them know you found it on PDX Pipeline!