Full Time
Applications have closed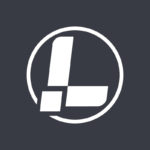 Website Leatherman Leatherman Tool Group Inc.
*JOB FAIR*
Thursday, October 21st, 2021 from 12PM – 2PM at 12106 NE Ainsworth Circle, Portland, OR 97220 (parking on street or around the building) Please wear closed foot shoes for tour.
Job Opening: Logistics Packager
Duration of Temporary Assignment: Open (potential for full time hire opportunities for high performers with a passion for success, lives and breathes our core values)
Shift: Day, Monday – Friday 7 am – 3:30 pm (occasional additional day(s) and overtime expected to support business needs)
Pay Rate: $15.00
Sign-on Bonus: $250.00 paid after 30 days of employment (taxes may apply)
Please Note: This is a Temporary position. The Candidates selected for these opportunities will be hired on through Leatherman's Onsite Temporary Staffing Partner Express. All Temporaries working on assignment at Leatherman get the first opportunity to apply for full time regular Leatherman job opportunities before outside candidates (we just hired 35 full time, more opportunities coming)!
When Tim Leatherman built the first American multipurpose tool, there were no CAD files, no blueprints. Just perseverance, imagination, and a little ingenuity. The result is a product that customers around the world have come to trust and use to solve problems big and small. That same spirit flows through our company today. It's a place where you can help create solutions that improve the lives of our consumers and our communities. Where you can work with amazing folks that care for each other, learn from one another, and laugh—a lot. It's a place where you can help build a better brand, and a better you. We believe we are here to empower people for whatever life throws their way. Regardless of who you are, we believe that with the right tools in hand, anyone can achieve greatness.
We believe we can make significant contributions to the world through innovation, so we value perseverance in our work and ingenious design in our products. We believe in growing and supporting our most valuable asset—our employees. That's why we believe in integrity and authentic collaboration, which instills trust in one another and allows us to create global solutions that our competitors cannot copy. We believe in self honesty and humility which fuels change and growth from our failures. When we reflect these values, we believe we're building a thriving culture that celebrates diversity, promotes personal and professional growth, develops respect for one another, and cultivates a community that can solve any problem. Leatherman is the world leader in the design and manufacturer of innovative, high quality, compact, multi-purpose tools. We employ over 500 team members in our 90,000 square feet facility. Please visit our website at: www.leatherman.com
Summary Perform packaging and machine operation functions according to work orders and customer requirements.
Essential Functions
Manually assemble various packaging components and place them in fixtures or a tray/box/gift box.
Place tools and packaging materials in fixture or machine for process or operation to be completed.
Move and/or stack totes of tools to work centers or roller racks as applicable.
Visually and manually inspect parts to inspection guidelines to ensure parts meet quality standards and match work orders.
Print and affix labels for packaging and master cartons per work order or customer requirements.
Verify correct items are staged for work order at the start of each job.
Audit finished work orders for correct labeling, tool, and components.
Timely and accurate documentation on hourly count boards and work orders.
Effectively work both independently and as part of small teams, sometimes acting as team lead (ensure work orders are done in correct priority and in timely manner).
Pull materials (tools, sheaths, packaging, user guides) from packaging shelves per work order specifications.
Pick and put away items from storage racks to work order using RF Gun, ensuring the accuracy of order and ERP.
Additional Functions
Check and correct any conditions which are not conducive to a safe, clean workplace.
Report any safety problems immediately.
Maintain clean and orderly work area including cleaning machines, tools and area around workstation using 5S principles.
Must be able to operate material handling equipment including: pallet jacks, hand trucks, and other similar equipment
Competencies
Action Oriented – Take on new opportunities and tough challenges with a sense of urgency, high energy, and enthusiasm.
Collaborates – Build partnerships and work collaboratively with others to meet shared objectives.
Communicates effectively – Develop and deliver a variety of communications that convey a clear understanding of the unique needs of different audiences.
Customer focus – Build strong customer relationships and deliver customer-centric solutions.
Decision quality – Make good and timely decisions that keep the organization moving forward.
Ensures accountability – Hold self and others accountable to meet commitments.
Instills trust – Gain the confidence and trust of others through honesty, integrity, and authenticity.
Manages conflict – Handle conflict situations effectively, with a minimum of noise.
Optimizes work processes – Know the most effective and efficient processes to get things done, with a focus on continuous improvement.
Self-development – Actively seek new ways to grow and be challenged using both formal and informal development channels.
Situational adaptability – Adapt approach and demeanor in real time to match the shifting demands of different situations.
Values differences – Recognize the value that different perspectives and cultures bring to an organization.
Experience and Education Requirements
High School diploma or GED preferred.
Ability to effectively utilize basic math skills or willingness to learn and become proficient required.
Ability to read, comprehend, and write English at a level to effectively utilize and interpret
MSDS's and work instructions, or the ability to understand this information when translated.
Utilize small hand tools and operate materials handling equipment including WAVE/personal lift, skids, pallet jack, hand trucks, and other similar equipment or willingness to learn and become proficient required.
Physical Demands/Working Conditions/Physical Hazards: While performing the duties of this job, the employee is continually required to stand; walk; balance; use hands to finger, handle, grasp, or feel objects, tools, or controls; reach with hands and arms, some overhead. The employee is occasionally required to lift up to 50 lbs.; sit; climb stairs; twist, stoop, kneel, crouch, or crawl; and talk or hear. Specific vision abilities required by this job include close vision, distance vision, peripheral vision, and depth perception. While performing the duties of this job, the employee regularly works in a production environment with regular exposure to noise, liquid grinding coolant mist, and vapor, dust, and lubricants managed through an exhaust system. The work area is well lit and air-conditioned.
Core Values We thrill our consumers with quality, products and service; We care about each other's well-being; We share ideas, challenge each other and do the right thing; We respect each other, show humility and grow from our failures; We foster the development of individuals to reach their greatest potential.
Mission We create innovative products that prepare people for the expected and unexpected and result in real tales of triumph.
Vision Our vision is to be the global multipurpose brand of choice.   Pre-employment background check and drug screening is required. Leatherman Is An Equal Opportunity Employer.
Please apply through our website www.leatherman.com or thru this link: https://recruiting.ultipro.com/LEA1002LEATH/JobBoard/164fd681-d8f9-4595-8253-112fb5d5a2da/Opportunity/OpportunityDetail?opportunityId=8c43dd92-59b9-4d3e-bb80-68ea8a58e60f
Let them know you found it on PDX Pipeline!