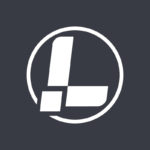 Job Opening:  Die Maintenance
Shift:  Swing 4 Ten Hour Shifts Monday – Thursday 2:30 pm – 1am
Leatherman Tool Group, Inc. is seeking a Die Maintenance candidate for our world headquarters located in Portland, Oregon.  Leatherman is the world leader in the design and manufacturer of innovative, high quality, compact, multi-purpose tools.  We employ over 500 team members in our 90,000 square feet facility.  Visit our website at:  www.leatherman.com
Works under minimal to no supervision while performing routine maintenance and repair of coining, fineblank, progressive, and other metal stamping dies. Works with Tool & Die Managers, Supervisors, and other team members within the Tool & Die Department as needed. Supports the Tool & Die CI team with business objectives and goals related to Safety, Quality, Delivery, Cost, and Growth (SQDC&G).
Essential Functions
Perform routine inspection and maintenance on production stamping dies.
Disassemble and reassemble dies to exact specifications.
Calculate timing and adjustments of components for proper die function using various techniques including shims, grinding, and machining.
Sharpen components utilizing surface grinders.
Set-up and operate various machine shop equipment.
Operate precision shop measurement equipment
Verify spare components are correct, in their place, and are available for the next service.
Document the daily maintenance and repair information performed.
Assist Tool and Die Makers with new die builds and production support efforts.
Assist with die troubleshooting efforts.
Additional Functions
May implement changes to dies using information from senior team members.
Prepare recommendations to modify processes to improve productivity and quality.
May assist with in-press maintenance calls.
Education and Experience
High School diploma or GED required.
Typically 5+ years of Die Maintenance experience required.
Machine Tool Technology Associates degree, Tool and Die
Apprenticeship program or equivalent experience preferred.
Working knowledge of typical shop measurement tools.
Let them know you found it on PDX Pipeline!