Kennedy School Sales Coordinator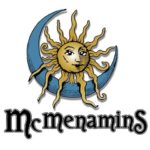 REPORTS TO:  Sales & Events Manager, Sales & Events Director, Property Manager & General Management
FLSA CLASS:  Salaried Exempt
The job duties described below are intended to describe the general nature and level of work being performed by people assigned to this job classification. They are not to be construed as an exhaustive list of all responsibilities, duties, and skills required of this position. All employees may be required to perform duties outside of their normal responsibilities from time to time, as needed.
Description of the Position:
This position's primary responsibility is to book all events including all types of social and business functions for the Property. Duties include but are not limited to: follow-up with customers after initial inquiry, booking the event in the computer, generating contracts, planning menus and set-up, overnight accommodations, property tour, visiting the event, handling billing questions and problem solving as well as miscellaneous administrative duties. The Sales and Events Coordinator often meets with the client several times before the event, and at times must be available on the actual day of the event. This person uses daily trace reports to keep customers up to date with signed contracts, deposits, room lists, etc. This position can be hard physical work and requires mental agility and the ability to effectively multi-task in a fast paced and deadline oriented environment. A Sales and Events Coordinator must also have the ability to work well independently and as a member of a team. Each employee will be expected to perform their job in a safe manner and report any safety concerns to Management. All McMenamins employees will also be expected to keep current on all company events, history, and products. Other duties are to be completed as assigned by the Manager on duty.
Requirements of the Job:
• Extensive Sales / Hotel / Catering / Customer Service experience is preferred
• Computer experience including knowledge of Opera Cloud, Excel, Word and email use preferred
• Ability to remain positive and polite in stressful situations
• Flexible schedule including days, evenings, weekend and holiday availability required
• Previous event planning experience preferred
Additional Responsibilities Include:
• Effectively manage multiple and ongoing events and details for each group simultaneously
• Assist customers with the decision making and planning process including up selling when appropriate
• Set up and attend tradeshows, and attend breakfast, lunch and dinner meetings with trade organizations
• Periodically host tour groups – give a tour and possibly eat lunch or dinner with the group
• Community involvement to help increase business bookings
• Must communicate effectively with property managers
• Attend yearly sales retreat, biweekly sales meetings, and other occasional meetings
• Meet with all brides and grooms for the menu (and detail) plan
Essential Functions of the Job:
• Provide excellent customer service
• Excellent communication, negotiation and diplomacy skills
• Strong communication skills and organizational skills
• Ability to effectively multi-task
• Must have a value for diversity and the ability to work with individuals from different backgrounds
• Excellent organizational skills and attention to detail
• Extensive phone, computer work including fine hand manipulation
• Extensive customer/public interaction and ability to communicate clearly
• Ability to accurately work with numbers
• Present and maintain a professional image
• Ability to analyze and organize information quickly and effectively
• Safely lift and carry heavy objects with the help of another person if necessary
Most importantly, this job requires a positive attitude, a value for diversity, and a commitment to excellent customer service. Each employee is expected to come to work ready to have fun and be a positive force.
YOU MUST BE ABLE TO PERFORM THE ESSENTIAL FUNCTIONS OF THE JOB WITH OR WITHOUT REASONABLE ACCOMMODATION
Let them know you found it on PDX Pipeline!