Kennedy School Hotel Guest Services / Security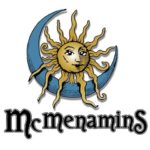 The job duties described below are intended to describe the general nature and level of work being performed by people assigned to this job classification. They are not to be construed as an exhaustive list of all responsibilities, duties, and skills required of this position. All employees may be required to perform duties outside of their normal responsibilities from time to time, as needed.
Description of the Position:
Duties include but are not limited to; Security personnel monitor the overall safety and security for the property.
In addition to regular Security duties this position will also be required to help with catered events, or other property special events in a customer service capacity as needed. Besides the night auditor, security staff may be the only employees on property during late night hours. Each Security Staff is responsible for effectively maintaining and responding to any safety issue that arises, be available to answer questions, and assist customers in whatever way necessary. Being a security guard can be hard physical work and requires mental agility and the ability to effectively multi-task in a fast paced and deadline oriented environment. A security guard must also have the ability to work well independently and as a member of a team. Each employee will be expected to perform their job in a safe manner and report any safety concerns to Management. All McMenamin employees will also be expected to keep current on all company events, history, and products. Other duties are to be completed as assigned by the Manager on duty.
Requirements of the Job:
• Obtain and maintain current DPSST certification
• Previous related experience preferred
• Excellent conflict resolution skills
• Excellent customer service & communication skills
• Flexible schedule including swing shift, graveyard, weekends, holidays and special events required
Essential Functions of the Job:
• Provide excellent customer service & provide a secure environment
• Communicate clearly and professionally with employees and customers
• Interact well with employees and customers and maintain a positive attitude
• Must have a value for diversity and the ability to work with individuals from different backgrounds
• Effective conflict resolution and crowd control as necessary
• Effective alcohol monitoring and compliance with Oregon state laws and regulations regarding the serving of alcohol
• Ability to respond quickly and decisively in stressful situations
• Efficient multi-tasking in a high energy environment
• Remain calm in stressful situations
• Ability to climb stairs, work on feet for long hours and work in and around historic buildings and facilities
• Ability to work around cigarette and cigar smoke
• Ability to work outside in varied weather conditions
• Safely lift and carry heavy objects with a hand truck or the help of another person if necessary
Most importantly, this job requires a positive attitude, a value for diversity, and a commitment to excellent customer service. Each employee is expected to come to work ready to have fun and be a positive force.
YOU MUST BE ABLE TO PERFORM THE ESSENTIAL FUNCTIONS OF THE JOB WITH OR WITHOUT REASONABLE ACCOMMODATION.
Let them know you found it on PDX Pipeline!