Youth Manufacturing Instructor
Full Time
August 16, 2023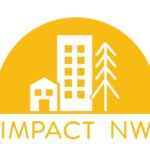 Youth Manufacturing Program Specialist III
Do you have experience in the manufacturing field? Is coaching and teaching something you envision yourself doing? Now imagine your work consists of helping young people explore employment and training opportunities to gain a higher living wage for those who historically have faced different challenges and barriers in their lives because of their socio-economic status, race, ethnicity, background, and gender overcome those challenges. How would that make you feel? 
If any of this resonates with you, then this is the right job for you!
Day to Day: As The Youth Manufacture Instructor, you will provide hands-on as well as academic instruction to young people ages 18-26 in the manufacturing field. You will support your students with understanding and applying manufacturing concepts and terms; job readiness skills; workplace basics; exploration of employment and training opportunities; etc. At the end of the program, with your dedication and support, your students will have gained the required skills needed to succeed in the manufacturing field. Your days will also include:
Hands-on Processes:
Coordinating Certifications Trainings: OSHA 10, CPR/First Aid, Forklift
Coordinating Industry Exposure Opportunity: Site visits, research
Coordinating with industry partners to provide Welding experience
Conducting the hands on projects to apply manufacturing concepts and skills: Skateboard
Project(precision, use of hand, and power tools),Tinker-CAD (Safety, precision measurement, grinders, aviation snips, rivet tool)
Course or Subject: The instructor will use the curriculum to teach the following subjects.
Intro to Manufacturing: Careers and Apprenticeship; lean principles; MFG cycle; Industry equipment; etc.
Math for Manufacturing including blueprint reading, basics of tolerance
Precision Measurement
Soft Skills: communication, teamwork, leadership, workplace discrimination and harassment, etc.
Job Skills: resumes, cover letters, practice interviews, job portfolios
Financial Literacy: intro to banking, budgeting, and credit
Job Qualifications:
Minimum of three (3) years of experience in the Manufacturing field,industry training, education, career coaching, human services, social work, or a related field.
Experience and knowledge in working with the local workforce development sector.
Experience and knowledge in working with local skilled trade sectors.
Experience and/or comfortability working with and around power tools and equipment.
Experience teaching young adults 
Minimum one (1) year of program oversight experience.
Previous experience working with young adults (ages 18-24) from diverse backgrounds.
Excellent coordination and organizational skills and ability to prioritize and complete multiple and varied tasks.
Strong interpersonal and communication skills both orally and in writing.
Ability to engage and collaborate with a broad spectrum of community members.
Key Details:
Wage: $23.34-$26.00/hr. depending on experience
Benefits: Employer paid medical, paid long/short term disability as well as life insurance, 401k, generous PTO plus paid self-care leave, flexible work schedule, excellent work culture. 
Location: 10055 E Burnside St. Portland, OR 97216
Schedule: 40 hours/week. The initial duration of this position is 1 year with the possibility to renew. 
Let them know you found it on PDX Pipeline!