Clark County Housing Specialist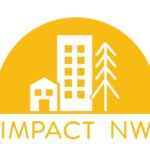 At Impact NW, our mission is to prevent homelessness because we believe in the fundamental right to a beautiful life. That means the stability and peace that come with basic human needs being met.  More importantly, it means a life filled with opportunity and community support, especially for Indigenous, Black, Brown, Melanated, Immigrant, and Asian people.
We are driven by our values and we hope you see yours reflected in them:
Put people first
See the beauty in people
Promote peace
Find a way
We believe that with our mission and values as our north star, we can move toward our vision of a future where housing is a human right. If this resonates with you, we'd love to have your purpose and passion on our team at Impact NW.
By submitting your resume and cover letter along with your application ensures that you are doing a part in the quest for "a stronger, more equitable community" in the Portland Metro Area. Our People and Culture Department look forward to hearing from you.
Clark County Housing Specialist II
Programs: Permanent Supportive Housing / Rapid Rehousing / Eviction Prevention
Department: Housing Safety Net
Pay Rate: $23.50-25.50 includes language differential (if applicable)
Hours: 40 hours per week, non-exempt
JOB SUMMARY:  The principal role of the housing specialist is to provide intensive community based social work services including coordination, advocacy, support and encouragement. Specific responsibilities include Housing First case management for individuals and families experiencing chronic homelessness and/or housing instability.  Specific duties include screening, intake, assessment, barrier removal, life skills training, property manager negotiation, habitability inspections, outreach, information and referral, and ongoing client supportive services. The primary working location for this position is Clark County, Washington, however, geographic boundaries are subject to change.
JOB RESPONSIBILITIES:
Maintain a working knowledge of all program requirements, including eligibility, enrollment standards, and definitions.
Conduct screening, intake and/or referral of internal and external requests for service.
Provide progressive person-centered and strength-based engagement, assessment, and ongoing case management and supportive services using the principles of Assertive
Engagement.
Develop trauma informed client relationships that promote independence and encourage the unique strengths of each participant.
Maintain a working knowledge of mental health, addiction recovery, disability, and social service resources in the metro area. 
Provide education regarding benefits (WIC, Medicaid, TANF, SNAP, veteran-specific benefits, SSD, SSI, Medicare, etc.) while ensuring that participants have control over their choice of service providers.
Coordinate multi-disciplinary service providers (eg. healthcare, wellness, addictions, mental health, employment, and social services).
Provide housing search assistance and direct property management/landlord advocacy.
Research and compile data on new resources; update current resource information on a regular basis and distribute information to both residents and staff.
Effectively work with individuals of diverse backgrounds.
Meet client service standards set forth by Program Director/Manager regarding quantity, type and quality of services to be delivered to clients.
Effectively communicate agency policy, mission, values, and decisions to program staff, collaborating organizations, and the community.
Accept other work assignments as assigned by the Housing Director and/or Manager.
REQUIREMENTS AND QUALIFICATIONS:
Bachelor's degree or equivalent in social work or related field.
Equivalent experience may be substituted for education requirement.
Experience in human services, preferably working with families/individuals experiencing poverty and homelessness.
Experience in working with clients who identify having mental health, addiction/recovery, and other long term disabilities.
Demonstrated ability to effectively work within a strength-based, integrated family support service delivery model.
Ability and willingness to work as a team member and support Impact NW's mission.
Sensitivity and ability to relate to people from diverse lifestyles and cultures.
Ability to communicate effectively, both orally and in writing.
Possess good organizational skills and ability to prioritize multiple and varied tasks.
Ability to work independently and be self-motivated
Good working knowledge of Microsoft Office computer programs.
Ability to travel efficiently in urban and rural areas and between multiple counties.
Personal transportation and a valid driver's license with acceptable driving history.
Bilingual is preferred, but not required.
 
JOB CONDITIONS:
Repetitive motion, prolonged sitting, extensive visual involvement.
Orally communicate with others.
Frequent travel required.
May require some evening and/or weekend work.
May be exposed to angry or distraught people.
 
JOB BENEFITS:
Generous Paid Time Off (PTO and self-care leave)
Employer paid healthcare
401k with employer matching contribution
Flexible work schedule
Let them know you found it on PDX Pipeline!