Program Evaluation and Data Manager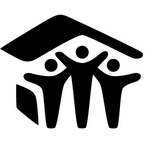 Website Habitat for Humanity Portland Region
Position:            Program Evaluation and Data Manager
Department:     Homeownership and Neighborhood Programs  
Reports to:        Director of Homeownership Programs
Status:                Exempt/Full Time
Level:                  F
Compensation: Starting at $57,500 to $70,058; See Starting Salary Expectations section below.
 
Closing Date: March 30th,2023
 
About Us:
Habitat for Humanity Portland Region revitalizes neighborhoods, builds affordable and sustainable homes, and empowers families through successful homeownership. Habitat for Humanity Portland Region is an independent affiliate of Habitat for Humanity International, a global home building movement and top private home builder in the country. By providing affordable housing, home repairs, skilled construction training, financial education, and volunteer opportunities, the organization has transformed millions of lives, helped stabilize communities and fostered economic vitality in the region. We believe that everyone deserves the opportunity to reach their full potential, and that starts with a stable and healthy place to call home.
 
We are intentional about building a healthy and thriving organizational culture and envision a community of staff, partners, volunteers, and donors who are deeply committed to equitable and anti-racist practices in every facet of our organization. We engage in continual learning and seek ways to operationalize equitable practices. Our Equity Statement and Cultural Compact are living, breathing documents that we continually work toward.
 
Habitat for Humanity Portland Region operates out of two offices (Hillsboro and NE Portland), three brick and mortar stores (Beaverton, Gresham and Portland), one warehouse (NE Portland), and construction sites in east and west Portland, Beaverton, Hillsboro, King City, Gresham, and Lake Oswego. Please visit our website and social media pages to learn more.
 
Note to Candidates:
We are committed to building a diverse and inclusive organization and we are most interested in finding the best candidate for the job, and that candidate may be one who comes from a less traditional background. We recognize that requirements for educational and experience minimums create unnecessary barriers for under-served populations in pursuing employment opportunities in which they may be successful. In considering this alongside our Equity practices, we have removed educational and experience minimum requirements in order to focus on candidates' abilities to excel based on the responsibilities of the position. We strongly encourage you to apply, even if you don't believe you meet every one of the qualifications described.  
 
Position Overview:
The Evaluation Manager is a new position in the organization necessitated by our commitment to understanding the impact of our programs and centering the communities we serve. The Evaluation Manager will work collaboratively with the homeownership, home repair, and community development teams to develop an evaluation framework for each program area that includes quantitative and qualitative analysis of program results and impact. They will manage the database (salesforce platform) with program participant information. The Evaluation Manager also acts as a liaison for the Homeownership Department for information requests and reports and will develop processes for effective data collection and management. This position supervises the Homeownership Program Specialist.
 
Responsibilities:
Design and Implement Evaluation format including methodology, logistics, and cadence
 
Design and manage impact evaluation of homeownership, community development, home repair and other programs
Conduct qualitative data collection including key informant interviews and focus groups
Develop a variety of dissemination products, including reports, briefs, and dashboards based on program evaluation data
Update and develop new evaluation tools, as needed
Identify long-term measurement strategy to track homeownership, home repair, and community development outcomes over a long-time horizon, considering the role of external evaluation
Design feedback surveys and other proactive data collection systems for homeownership classes and other post-purchase activities and work with post-purchase team to implement
Manage Data Collection and Sharing
Manage internal database(s); establish regular protocols for data collection and reporting
Act as department liaison for data requests both internally and externally
Work across the department to identify data collection gaps and create processes for efficient data reporting across the organization
Work with Communications Dept on public-facing data for annual reports, social media, and other communications
Collaborate with the MS Power Platform Developer to support monthly metrics reporting for department and organizational dashboards
Support Strategic Planning
Support organizational strategic planning by designing and implementing methods for collecting stakeholder input
Develop and implement incentive structure for stakeholder input based on current best practices
Administrative
Supervise the Homeownership Program Specialist in data entry and all other task
Collaborate with department team members to develop a system for managing priorities and task lists for the Homeownership Program Specialist
 
Required Knowledge, Skills, and Experience:
Proven ability to collect data, analyze information, summarize findings and present them in ways easily understandable to decision-makers
Demonstrated ability in managing and analyzing data from primary and secondary sources 
Experience designing and conducting key informant interviews and focus groups
Experience analyzing qualitative data to distill key themes based on program knowledge, relevant theory and key evaluation questions
Experience working with Salesforce or similar CRMs (Customer Relationship   Management) 
Excellent written and oral communication skills with the ability to effectively convey complicated themes in a way that is approachable and consistent to diverse audiences
Strong analytical, organizational, and planning skills and the ability to think strategically.
Experience working with and for diverse communities
Ability to work independently, but to actively contribute as a member of a team.
Experience identifying outcomes and building systems and processes to collect, reflect on, and report these within and outside the organization
Preferred Knowledge, Skills, and Experience:
Bachelor's Degree in Community Development, Human Services, Data Science, or related field
Supervisory experience and strong leadership skills
Experience working with English language learners utilizing professional interpreters to effectively convey important information
Experience managing data collection, reporting, and analysis
Familiarity with data collection and reporting for grant compliance
Work Environment and Physical Demands  
OFFICE/HYBRID
Human-paced, open, team-oriented, business casual office
This position may be eligible for remote/hybrid work based on responsibilities, performance, and access to essential work-related resources.
The employee will routinely use standard office equipment such as computers, phones, photocopiers, filing cabinets, and fax machines
This is largely a sedentary role with some filing work, which requires the ability to lift files, open filing cabinets, bend, and stand on a stool as necessary
This position may have occasional local travel – typically to other Habitat locations.
 
Schedule
OFFICE – ALT SCHED
40 hours a week, M-F 8:30am-4:30pm and weeknight/weekend work as necessary
40 hours a week, variable, includes evenings and weekends dependent upon appointments and events
Starting Salary Expectations:
Minimum $57,500 to salary range midpoint of $70,058. Placement will generally not exceed the midpoint based on qualifications, experience, and internal equity. The full salary range is $57,500 to $83,375.
 
Benefits:
We offer a comprehensive benefits package that includes:
Health insurance (medical, vision, alternative care, prescription)
Health reimbursement arrangement (HRA)
Dental insurance
Generous paid time off
3% matching 403(b) retirement plan
Flexible spending accounts
Short-term & long-term disability insurance
Life insurance
Employee assistance program
And more!
 
How to Apply:
Submit the following materials at: https://bit.ly/HABCAREERS
Cover letter addressing how your personal and professional experiences have prepared you for this position.
Resume
Three professional references
Employment is contingent on passing a background check.
 
Habitat for Humanity Portland Region hires a workforce representative of the communities we serve, understanding that a diverse workforce strengthens our organization. We value diversity and support a positive and welcoming environment where all employees can thrive. Habitat for Humanity Portland Region is an equal opportunity employer and seeks to employ and assign the best qualified personnel for all our positions in a manner that does not unlawfully discriminate against any person because of race, color, religion, gender, marital status, age, national origin, physical or mental disability, sexual orientation, veteran/reserve national guard status, or any other status or characteristic protected by law.
 
 
Note:  This job description is intended as a guideline only and does not limit in any way the duties or responsibilities of any employee.  Nothing herein shall be construed as a contract of employment, expressed or implied.  All employment is terminable at will, with or without cause. 
To apply for this job please visit bit.ly.
Let them know you found it on PDX Pipeline!