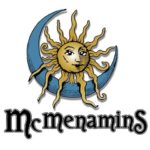 The job duties described below are intended to describe the general nature and level of work being performed by people assigned to this job classification. They are not to be construed as an exhaustive list of all responsibilities, duties, and skills required of this position. All employees may be required to perform duties outside of their normal responsibilities from time to time, as needed.
Description of the Position:
In general, every McMenamins Concert Cook team member will be asked to handle every task from opening to closing. Duties include, but are not limited to, the manufacture and presentation of all hot & cold food products for the Grand Lodge Concerts in the Grove. This may include salads, hot & cold sandwiches, pizzas, hot & cold appetizers and sauté & grill items. Each Concert Cook is responsible for the organization and cleaning of their work area. Being a Concert Cook can be hard physical work, takes mental agility and the ability to effectively multi-task in a fast paced and deadline-oriented environment. A Concert Cook must also have the ability to work well independently and as a member of a team. Each employee will be expected to perform their job in a safe manner and report any safety concerns to management. All McMenamins employees will also be expected to keep current on all company events, history, and products. Other duties as assigned by the Manager on Duty.
Requirements of the Job:
• Obtain and maintain current food handler card
• Ability to accurately work with numbers, orders, and food specs
• Excellent interpersonal and communication skills
• Ability to remain calm and focused in a high volume, deadline-oriented work environment
• Must be available for the majority of scheduled concerts at Grand Lodge.
Essential Functions of the Job:
• Provide excellent quality food for customers in a timely manner
• Must have a value for diversity and the ability to work with individuals from different backgrounds
• Provide excellent customer service to all guests
• Work outdoors in a dimly lit environment
• Work for long periods on feet including frequent walking, standing and climbing stairs
• Safely lift and carry heavy objects with a hand truck or the help of another person if necessary
• Remain calm and focused in a high volume, deadline-oriented work environment
• Perform repetitive movement such as pushing, pulling, bending, some twisting and stooping
• Perform fine hand manipulation including handling small and large objects
• Ability to communicate clearly, be positive, polite and cooperative, with co-workers, managers, vendors and customers
• Work around various heat sources, like pizza warmers, grills, broilers, and hot-oil fryers
• Work with and around sharp objects, including knives and slicers
• Work with chemicals and used in cleaning and sanitizing
• Complete miscellaneous side work as directed by manager on duty
• Complete dishwashing duties as needed
Most importantly, this job requires a positive attitude, a value for diversity, and a commitment to excellent customer service. Each employee is expected to come to work ready to have fun and be a positive force.
Let them know you found it on PDX Pipeline!