Kennedy School Gift Shop Sales Associate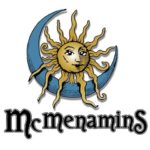 The job duties described below are intended to describe the general nature and level of work being performed by people assigned to this job classification. They are not to be construed as an exhaustive list of all responsibilities, duties, and skills required of this position. All employees may be required to perform duties outside of their normal responsibilities from time to time, as needed.
Description of the Position:
This position's primary duty is to provide excellent customer service in the gift shop and to maintain a pleasant atmosphere for our customers while they shop. Duties include but are not limited to greeting customers, assisting them with any questions, suggesting merchandise, making coffee and espresso drinks, operating the cash register, accurate cash handling, cleaning, stocking, processing freight, opening and closing duties as they are assigned. Gift shop employees may also be asked to work outside in merchandise tents, complete physical inventory, and set up merchandise presentations in the store. Gift Shop employees will be trained on all McMenamin products including wine, liquor, beer and coffee and be should able to make recommendations and suggestions to customers shopping with us. Since the gift shop is located close to the front desk which is the central point of the property, the position requires keeping abreast of all events on property and being prepared to answer customer questions as needed. This position requires mental agility and the ability to effectively multi-task in an occasionally fast paced and deadline oriented environment. A gift shop employee must also have the ability to work well independently and also as a member of a team. Each employee will be expected to perform their job in a safe manner and report any safety concerns to Management. All McMenamin employees will also be expected to keep current on all company events, history, and products. Other duties are assigned by the Manager on duty.
Requirements of the Job:
Previous customer service or retail experience is required
Ability to stay calm and friendly in a multitasking and deadline-oriented environment
Flexible schedule including days, evenings, weekends, special events and holidays
Excellent customer service, communication & phone skills
Essential Functions of the Job:
Provide excellent customer service
Ability to communicate clearly
Must have a value for diversity and the ability to work with individuals from different backgrounds
Ability to accurately handle cash and work with numbers
Ability to quickly solve problems in a positive and effective manner
Work for long periods on feet including frequent walking, stair climbing
Safely lift and carry heavy objects with a hand truck or the help of another person if necessary
Perform repetitive movement such as pushing, pulling, bending, some twisting and stooping
Perform fine hand manipulation including handling small and large objects, computer keyboard usage & writing
Operate an espresso machine and all of its functions (steamer, grinder, coffee press etc), work with dairy products, coffee products
Be positive, polite, and cooperative with co-workers, managers, and customers
Work with chemicals used in cleaning and sanitizing
Most importantly, this job requires a positive attitude, a value for diversity, and a commitment to excellent customer service. Each employee is expected to come to work ready to have fun and be a positive force.
YOU MUST BE ABLE TO PERFORM THE ESSENTIAL FUNCTIONS OF THE JOB WITH OR WITHOUT REASONABLE ACCOMMODATION
Let them know you found it on PDX Pipeline!