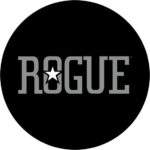 Rogue is an open, inclusive company committed to fostering a diverse, equitable workplace.
At Rogue our mantra is Dare, Risk, Dream. This is an attitude that comes from relentless curiosity and a drive to question, create and inspire. A DIY spirit runs through everything we do and make. We aren't afraid to think big, get messy and risk it all when it comes to creating authentic, innovative products that we are passionate about.
The heart of our company is located in Newport on the beautiful Oregon Coast. Our coastal hometown not only provides inspiration for many of our flavors and product characters, but it also provides us with a sense of community that only a small coastal town can provide. We feel fortunate to be grounded here in Newport and take great pride in our tradition of 'feeding the fishermen'. Our marketing & creative team is located in Portland, OR however in this role, you will get to make semi-frequent trips to our company's hometown.
Our brand is going into its 35th year and is ever evolving in product, packaging styles, flavors and the systems to support our goals. The ideal candidate for this role will be a good mentor, good communicator and have an approachable demeanor and will be energized the opportunity to push our creative boundaries.
Job Overview
We're looking for a Marketing Director with a proven track record building and growing brands that resonate with the consumer. To do that you'll need to be a leader on the marketing team, driving the execution of our marketing plans and strategies, adjusting and optimizing plans to get the best results possible, and leading a team to achieve high quality work delivered in a timely manner. You'll work across all departments to unify our voice, our message and achieve our goals as a brand and as a business.
Essential Duties and Responsibilities
Lead the execution of product and brand campaigns that drive growth
Help develop and communicate our brand voice and attitude
Measure and report performance of all marketing campaigns, and assess ROI and KPIs
Manage the marketing team to successfully meet goals
Work with the creative team to develop assets and content that support campaigns
Develop and provide sales with the brand message, product stories and materials they need to sell
Monitor market trends, research consumer markets and competitors' activities
Oversee new and ongoing marketing and advertising activities
Determine and implement advertising tactics and evaluate their success
Monitor consumer reactions to our products, campaigns and our brand
Develop innovative growth strategies
Align the company around the brand's mission, voice, and path to success.
Minimum Qualifications
7+ years of work experience a leading marketing teams
Required Skills
A true team leader that not only rallies the team to meet company goals but helps mentor team members to meet their individual career goals.
Strong analytical skills, data driven thinking & highly creative with experience in identifying target audiences and devising campaigns that engage, inform and convert.
Analytical skills to forecast and identify trends and challenges.
Excellent understanding of the full marketing mix including the online marketplace and online marketing.
Up to date with the latest trends and marketing best practices.
Familiarity with the latest trends, technologies and methodologies in graphic design, web design, social media, beverage products and beverage packaging.
Experience setting and managing budgets.
Creative thinker and writer with a knack for comedy and breaking down barriers.
Excellent organizational and leadership skills.
Proactive and strategic thinker with the ability to dissect problems and identify solutions.
Excellent communication (Written/Verbal) and presentation skills.
Degree in marketing, a related field, or equivalent experience.
So, why Rogue?
We are a group of people who believe in the power of creating things in small batches by hand and in building things ourselves. If you love craft beverages – this is the place to be. Generous paid time off (PTO), 401(k) matching, pet benefits, comprehensive health insurance and more!
Physical Demands
The physical demands described here are representative of those that must be met by an employee to successfully perform the essential functions of this job. While performing the duties of this job, the employee is frequently required to sit; stand; walk; reach with hands and arms; climb or balance; stoop, kneel, crouch, or crawl; and talk or hear. The employee must frequently lift and/or move up to 40 pounds and be able to safely move kegs which weigh close to 165 pounds.
Work Environment
The work environment characteristics described here are representative of those an employee encounters while performing the essential functions of this job. Reasonable accommodations may be made to enable individuals with disabilities to perform the essential functions. The work environment will vary for this position given the nature of the job duties. The noise levels will vary based on location.
Travel
Ability to travel 10% of the time.
Reasonable Accommodations
To perform this job successfully, an individual must be able to perform each essential duty and physical demands satisfactory with or without reasonable accommodations. Reasonable accommodations may be made to enable individuals with disabilities to perform the essential functions. Individuals are not entitled to the accommodation of their choosing, and unreasonable accommodations, or accommodations that constitute an undue burden, will be denied.
Let them know you found it on PDX Pipeline!