Social Media and Digital Advertising Manager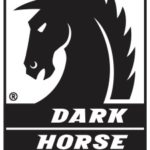 Website Dark Horse Comics, LLC
As the Dark Horse Social Media and Digital Advertising Manager, you must have a passion for effective and creative communication. In this position, you will require a high level of professional social media and digital advertising experience and excellent attention to detail, while also offering a great deal of creativity and interest. You'll provide news and high-quality, engaging content to the Dark Horse fan base, retailers, comic creators, and more! Your role will be responsible for creating and updating overall social media and digital advertising strategies, keeping up with the ever-changing social media landscape, providing detailed reports and tracking objectives, and more. This position works closely with the Dark Horse marketing team in a fun, friendly, and fast-paced setting to help facilitate a wide variety of communications and marketing initiatives.
Your primary responsibilities for the Social Media and Digital Advertising Manager will include but not be limited to the following:
Oversee the creation of compelling content and distribute it through various social media channels, including advertising on social media and other online platforms.
Manage a comprehensive social media calendar and schedule, working together with the PR/Social Media Associate.
Build and maintain an overall social media marketing strategy for the Dark Horse brand and upcoming titles, taking into consideration the life cycle of all the comics and products under our purview, working with the PR/Social Media Associate and Vice President of Marketing.
Compile detailed social media reports and share with the marketing team, as well as other stakeholders.
Help create a strategy for Dark Horse on TikTok (BookTok), Instagram/ Bookstagram, and other social media review platforms, working with influencers, reviewers, and more.
Monitor conversations, listen to our fan base, stay apprised of breaking news and queries, and promptly respond to them with the guidance of the VP of Marketing and marketing team.
Work with the VP of Marketing to develop an integrated digital advertising strategy.
Monitor advertising campaign success, adjusting as needed. Provide regular comprehensive reports, monitoring budget and spend.
Coordinate and communicate cross-promotions with Dark Horse creators, licensors, and various business partners.
Successfully oversee the execution of online contests and giveaways.
Other duties as assigned.
Position Preferred Requirements:
Bachelor's degree or equivalent in marketing, communications, or a related field.
Minimum 4 years of experience in professional social media management.
Exceptional verbal and written communication skills.
Ability to be proactive and work independently, as well as part of a team.
Ability to prioritize and multitask to meet deadlines in a fast-paced environment.
Strong project management skills, highly organized, and excellent attention to detail.
Strong analytical skills to analyze metrics and create reports.
Must have a proven ability to maintain a professional demeanor in work-related settings.
Ability to work under pressure and demonstrate problem-solving skills.
High level of knowledge of Office Suite programs, Google Suite including AdWords, all major social media platforms.
Preferred experience with Meta Business Suite, Twitter Ads, and other social advertising platforms. MAC OS experience a plus.
Familiarity with comics, book publishing, and/or pop culture a plus.
Minimum travel may be required.
This position is a hybrid position with work from home flexibility but applicants must be based near our Milwaukie, OR headquarter location and or reside in Washington, Oregon or California with an ability to come onsite as needed for the position requirements. 
Let them know you found it on PDX Pipeline!