Darigold – Maintenance Mechanic Hiring Event | November 17
Full Time
Applications have closed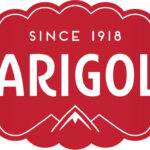 Website Darigold, Inc
Darigold is hosting a hiring event to showcase our Plant Maintenance Mechanic positions that we currently have open. We welcome you to explore the opportunity to join our growing plant maintenance team in Portland.
When: Thursday November 17th, 2022, from 10 am to 2 pm PST
Where: Darigold – 2720 SE 6th Ave, Portland, OR 97202
How to Setup an Interview:
Choose an interview time at
https://app.smartsheet.com/b/form/f04b9b5c1e8941bb8682443f73651be1
OR
RVSP to [email protected]
We are looking to fill several Maintenance Mechanic positions:
 Full-time union positions
 $34.67/hr to start
 Overnight positions
Link to full job description here: https://recruiting2.ultipro.com/DAR1001DARI/JobBoard/79e8d37a-ba2b-4b20-a8cb-97d585ea8433/OpportunityDetail?opportunityId=6b56c8c4-b367-4dd3-8862-e3ebb0b93c74
We offer competitive pay, a fast-paced work environment, and an excellent benefits package.
What to expect:
 Interview with Hiring Managers
 Overview of Job Duties
 Learn what it's like to work at Darigold
Thanks, and we look forward to meeting you!
*************************************************************************************
Our vision at Darigold is to Lead Dairy Forward – achieving that vision requires cultivating and supporting a team with varying backgrounds, experiences, and perspectives. We are committed to providing a workplace based on mutual respect where all employees feel included and can bring their best and authentic selves to work every day.
We are proud to be an Equal Opportunity Employer and Affirmative Action Employer. We welcome all qualified applicants without regard to race, color, national origin, sex, gender identity and expression, age, sexual orientation, veteran status, disability, marital status, creed, religion, genetic information or any other characteristic protected by federal, state, or local law.
As a condition of employment applicants offered a role will be required to successfully pass our pre-employment background screen, receive a negative drug screen result & confirm eligibility to work in the U.S. We participate in E-Verify – please follow the links for details, English / Spanish & view our Right to Work Statement, English / Spanish.
Let them know you found it on PDX Pipeline!