23 – Full-time, Seasonal Public Utility Workers (PUW 1) Needed – $21.51 Hourly!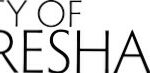 Website City of Gresham
The City of Gresham has twenty-three (23) job opportunities for Seasonal Public Utility Workers (PUW I) in our five (5) Public Works Divisions at the Gresham Operations Center. The Parks, Stormwater, Wastewater, Water and Transportation Divisions are seeking qualified, reliable and hard-working individuals to maintain city's park facilities, stormwater and wastewater infrastructures, drinking water resources and roadways.  If you enjoy being physically active, working outside, working in a team environment and want to help make your community clean, safe, and welcoming for all, join us!
The Seasonal PUW I are entry level positions and open to all adults, 18 years and older.  Training will be provided to help you build the skills and knowledge for a career in public works at the City of Gresham or elsewhere.
To apply: Seasonal Public Utility Worker 1 | Job Details tab | Career Pages (governmentjobs.com)
Parks division Seasonals will start work from April through September 2023
Stormwater, Wastewater, Water, and Transportation divisions will begin their season from May through October 2023
The duration of the positions is six (6) months and not eligible for benefits, except Oregon Sick Leave. Depending on the division you may be working for, you can expect to work a set schedule (5 days/8 hours per day or 4 days/10 hours per day as assigned) during Monday – Friday and no weekends, except the Parks division.  Based on the increased public use of the park facilities, Parks division's schedule will be Friday – Monday / 10 hours per day.
This job announcement will remain open until all positions are filled.  Reviews of applications will take place starting the week of February 27 through March 13, 2023.   Interviews will be held starting the week of March 6 through the week of March 20, 2023.
Zoom Virtual Information Session: To learn more about these Seasonal Public Utility Worker jobs and recruitment process, and to speak to a Public Works Superintendent(s), please join us at the link below on Wednesday, March 1 or Thursday, March 9, 2023 from 12:00 – 1:00 pm (Pacific Time). 
https://greshamoregon.zoom.us/j/85035677134?pwd=akRNdkIxMlRZYW93WHZ2SHpCQW5tZz09
Meeting ID: 850 3567 7134
Passcode: G5wCEmQLS0
As Oregon's fourth-largest city, Gresham is a welcoming community of hard-working people where tradition and heritage meet innovation and opportunity. Gresham is a dynamic and rapidly growing city where families and businesses have a mutual desire and drive to thrive. City of Gresham employees care deeply about the community they serve, and go 'one step beyond' to deliver services in collaborative, inventive, practical, and nimble ways. Our work is challenging, fast-paced and rewarding.
We believe that to deliver the highest level of service to all Gresham community members, it is crucial we employ a diverse workforce, foster an inclusive working environment, and ensure our policies and systems result in equitable outcomes. The City seeks candidates who will support these values by continuously incorporating equity in their daily work, and actively contributing to a workplace culture that respects unique viewpoints, life experiences, and cultural perspectives.  Come build the future with us. 
Learn more by watching these short videos:  
As a Public Utility Worker, you will be responsible for performing regular and recurring installation, maintenance, repair and testing activities on the City's sewer, storm water, streets, clean water systems, parks, and related facilities. You may operate a variety of tools and equipment such as: shovels, picks, tapping machine, power hacksaws, drills, welders, jackhammers, compressors, portable concrete saws, hand and riding mowers, powered edgers, back-pack blowers, weed-eaters, powered pole-saws, chainsaws, skill saws, pressure washers, and brush chippers.  We will train people on all tasks to be performed. Seasonal employees support good roadways, clean water delivery, inviting park systems and environmentally sound processing of storm water and sewer waste.
Although selected through competitive recruitment processes, many of our regular status, full-time Public Utility Workers began their careers as seasonal workers.  In this role, you will:
Receive good pay for hard work
Build a resume and gain trade skills and experiences that can equip you for a career in public works at the City of Gresham or elsewhere
Have a steady, set work schedule
Directly benefit community members and visitors
Qualities we are looking for: 
We want people who are willing to learn, work hard, show up on time each day with a good attitude, and can get along well with others while taking direction from supervisors. Ideal candidates:
Like physical labor, working outdoors in varying weather conditions
Have a strong work ethic and be reliable
Have integrity and safety minded
Have a friendly personality to interact with Gresham community
Can work in a team or independently
Have construction and or landscaping background
City's core values: Collaborative – We work together; Practical – We get it done; Inventive – We seize opportunities; Nimble – We roll with it; and Equitable – We remove barriers.
Working conditions: Work is performed both alone and as part of a team; mostly outside in varying weather conditions for long periods of time. There may be exposure to loud noises, sewer systems, hot tar and asphalt, gasses, fumes, paint chemicals and pesticides, and some risk of physical hazard from equipment.  This position involves constant movement and some lifting of heavy objects.
Competencies Learned and Demonstrated On-the-Job: 
Knowledge of or commitment to learn:
Basic maintenance and repair methods and procedures used in assigned area.
Safety practices and procedures applicable to area of assignment.
Safe and effective operating practices of light equipment used in assigned area.
Electricity and electrically charged equipment and facilities.
Computers and computer applications
Ability to:
Operate light equipment and power tools used in public works maintenance operations.
Work independently or as part of a crew.
Perform heavy manual work under confined and uncomfortable conditions.
Understand and follow oral and written instructions.
Communicate effectively and courteously with City employees and the public.
Read and follow maps
Keep written records
Work in environments requiring the use of a respirator.
Demonstrate pre-trip inspections and display practical driving skills.
Physical ability to perform the essential functions of the job with or without reasonable accommodation.
Minimum Qualifications:
Must be a high school graduate or have passed the GED test of equivalency.
Must possess a valid driver's license.
Must possess a good driving record (based on our driving matrix as listed below)
Must be at least 18 years of age by the date of the hire.
Must possess the physical ability to lift objects and equipment ranging from 25 to 85 pounds
Successfully pass a physical and drug screen during conditional offer (pre-employment)
Communicate effectively – must understand instructions in English, both orally and in writing
Preferred Qualifications:
Demonstrated manual labor work experience
Experience working outdoors
Experience with landscaping and/or construction
Flagger certification
Driving Matrix:
You will be disqualified from this process if you possess any of the following driving infractions:
A major traffic offense or accident that results in death or major injury.
Driving under the influence (DUI) offense within the last 5 years.
Have more than 3 moving violations within a 3-year period or more than 2 within a one- year period.
Have more than 2 accidents within a 3-year period.
An offer of employment is contingent upon successful completion of a criminal background, driving record, physical and drug screen checks related to safety sensitive positions.  The candidates will be required to have a valid driver license, and may require additional training, licenses, or certificates as indicated in the requirements.
To Apply: Seasonal Public Utility Worker 1 | Job Details tab | Career Pages (governmentjobs.com)
Required Application Materials:
Complete online application
Answers to supplemental questions
We will review your application materials, minimum qualifications and experience and invite qualified applicants to an interview. This recruitment will be used to fill only seasonal positions needed to complete heavy workloads starting in April and May 2023 for six (6) month duration. Due to the volume of applications we anticipate receiving, we will be communicating with you through email.  Please log-in to your governmentjobs.com account to check the status of this recruitment process.
If you desire a modification of this process to accommodate a disability, please provide your request in writing to [email protected], or by phone to 503-618-2800, upon submitting the required documents.
If you need assistance with submitting an online application or need a computer to do so, please don't hesitate to contact us at [email protected] to schedule an in-person appointment with a Recruiter.
Veteran's Preference
The City of Gresham provides qualifying veterans and disabled veterans with preference in employment in accordance with state law. Any candidate wishing to have their qualifying veteran's preference applied to the process must submit a qualifying document (DD Form 214 or 215) at the time of application providing proof of eligibility that includes discharge status. Disabled veterans must also submit a copy of their Veteran's disability preference letter from the US Department of Veteran Affairs at the time of application, unless the information is included in the DD Form 214 or 215.
Our Commitment
The City of Gresham is committed to providing equal employment opportunity to all qualified employees and applicants without unlawful regard to race, color, religion, sex (including pregnancy, childbirth, and related medical conditions), sexual orientation, gender identity, national origin, age, mental or physical disability, genetic information, veteran status, marital status, familial status, or any other status protected by applicable federal, Oregon, or local law.
Please direct any questions about this posting or selection process to 503-618-2800 or [email protected].
For assistance with the online application please contact NEOGOV directly at 1-855-524-5627.
Let them know you found it on PDX Pipeline!