Haunted Corn Maze Actors WANTED!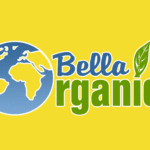 We are looking for actors for our haunted corn maze on Sauvie Island in Portland, OR for Saturday, Sept 30th and every Fri/Sat night in October, 2023! (9 total evenings). No experience required, but we do ask that you come with high energy and ready to have fun! Pay depends on experience and effort/reliability! This is a fun gig!
** Skills **
– Need to be physically active for hours and work as a team to scare people.
– Need to scare people for hours so it should be something that is fun to you!
– Not required, but a bonus.. if you are good at stage makeup, latex horror makeup, costume making, etc that would be a great skill to add to your resume for this gig.
**We are not looking for exclusive make-up artists who do not want to be actors in our maze. If you are good at normal face painting but do not want to haunt.. please let us know if you may be interested in our daytime October position to do family style face painting for our pumpkin patch. **
Haunting nights are Sept 30, Oct 6/7, Oct 13/14, Oct 20/21, Oct 27/28 (Preferably available all nights)
We are also hiring general staff for working at our pumpkin patch for the entire month of October, so if haunting isn't for you, OR you would like to both haunt and work daytime shifts we are hiring for that! This is a great job to do with friends and fun month of excitement at a pumpkin patch! Daytime work includes: Food service, Store, Pumpkin station, tickets, corn maze, security, janitorial and more!
If you are hired, we will give you all the details for time to arrive for set-up and costumes for each night. We are offering drop-in interviews to folks who are interested in this position. Please come by our farm store anytime between 10am and 5pm any day starting TODAY.. You can also email with questions!
Let them know you found it on PDX Pipeline!