Administrative Coordinator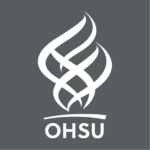 This School of Nursing position will provide administrative coordination for a Health and Resources and Services Administration (HRSA) funded project, MatCare: Advancing Nurse-Midwifery Education to Improve Maternal Rural and Underserved Healthcare (RUSH). This person coordinates all grant operations, maintains relationships, and coordinates with all key stakeholders. This person also maintains project records in appropriate databases and files and supports the preparation of reports. They assist in data dissemination such as dashboards, graphs, and presentations, and keep the project website and student and faculty training resources up to date. The ideal candidate has demonstrated effective communication skills, the ability to exercise diplomacy and sensitivity to community partners, and when addressing faculty concerns and requests, the ability to problem solve in collaboration with a team, and is self-motivated and comfortable working independently.
Function/Duties of Position
Grant Coordination (50%)
Participates in and reports on project subgroup activity.
Tracks purchases and manages grant purchasing cards.
Maintains project records and files.
Coordinates with post-award grant specialists.
Schedules and manages logistics for meetings and grant-related events.
Supports preparation of reports, grant writing, editing, and budgets.
Maintains relationships, communicates, and coordinates with all key stakeholders in the School, University, and community (e.g., Campus Associate Deans, rural Campus personnel, faculty, students, telehealth providers, preceptors, alumni, clinical partner administrators, and liaisons).
Administrative Assignments
Designs dashboards, posters, presentations, and documents as needed.
In coordination with the School of Nursing (SON) Information Technology (IT), develops and keeps the project website up to date.
Maintains student, preceptor, and faculty training resources.
In collaboration with Program Directors, keeps the preceptor manual up to date.
Maintains a list of all preceptors and collects needed data for grant reporting from students, faculty, preceptors, and respective clinical sites.
Collects needed data from Typhon and Exxat for data reporting.
Works with key staff at the School to ensure all needed data for reporting to HRSA are accurate and up to date.
Maintains database of all data needed for reporting and managing grant activities.
Required Qualifications
Education
Four (4) years of general office or secretarial experience; OR
Associate's degree or certificate in office occupations or office technology, AND
Two (2) years of general office or secretarial experience; OR
Bachelor's degree, AND
Two (2) years of general office or secretarial experience; OR
An equivalent combination of training and experience.
Note:  Successful completion of a formal OHSU Administrative Internship Program will substitute for one year of experience. Contact Compensation for confirmation of eligibility. 
Experience
Experience working with and maintaining databases.
Experience in managing grants.
Job-Related Knowledge, Skills, and Abilities (Competencies)
Skill in Microsoft Office, data, and database management software.
Demonstrated written and oral communication skills.
Demonstrated ability to work with a team.
Ability to exercise sound judgment in making decisions or dealing with unusual situations.
Registrations, Certifications, and/or Licenses
Preferred Qualifications
Education
Experience
Experience working in an academic setting.
Job-Related Knowledge, Skills, and Abilities (Competencies)
Knowledge of advanced practice nursing, nursing education, health services, and/or health policy.
Additional Details
Benefits
As one of Portland's largest and premier employers, OHSU is committed to providing comprehensive, affordable, and customizable benefits for our employees. OHSU's medical plans offer comprehensive coverage with access to the best physicians and hospitals, including the award-winning care we provide at OHSU. Most full-time employees do not pay any amount for employee-only coverage for medical, dental, and vision coverage. Our total rewards package includes up to 25 days of vacation*, 8 paid holidays**, employee discount programs and options for tuition reimbursement and retirement plans in addition to many other benefits.
*Benefits vary based on length of service and hourly/salaried status.
**Prorated based on FTE.
Working Conditions
Somewhat flexible work hours, some in-state travel possible; driving in-state and locally possible.
Workplace flexibility supports many of OHSU's strategic initiatives and creates a desirable place to work, helping attract, retain, and sustain a healthy workforce. Flexibility includes different ways of working that allow employees the freedom to be effective, both in their careers and personal life
This position is eligible for hybrid remote work. Hybrid remote positions are defined as those that include work that can be performed remotely and essential functions that must be performed at an OHSU Work Site. These functions include but are not limited to backup coverage for other team members, on-site meetings, events, and training; and any time the supervisor or the Dean of the School of Nursing requests an on-site presence. This position's eligibility for hybrid remote work is subject to change at any time based on the needs of the School.
Physical Demands and Equipment Usage
Ability to use a computer for up to 8 hours a day. Ability to travel throughout the Portland campus and regional campuses when needed.
All are welcome
Oregon Health & Science University values a diverse and culturally competent workforce. We are proud of our commitment to being an equal opportunity, affirmative action organization that does not discriminate against applicants on the basis of any protected class status, including disability status and protected veteran status. Individuals with diverse backgrounds and those who promote diversity and a culture of inclusion are encouraged to apply. To request reasonable accommodation contact the Affirmative Action and Equal Opportunity Department at 503-494-5148 or
[email protected]
.
Let them know you found it on PDX Pipeline!