Free Outdoor Summer Movies 2022 Flicks on the Bricks @ Pioneer Courthouse Square in Downtown Portland | 3 Days Featuring 10 Films on a Giant LED Screen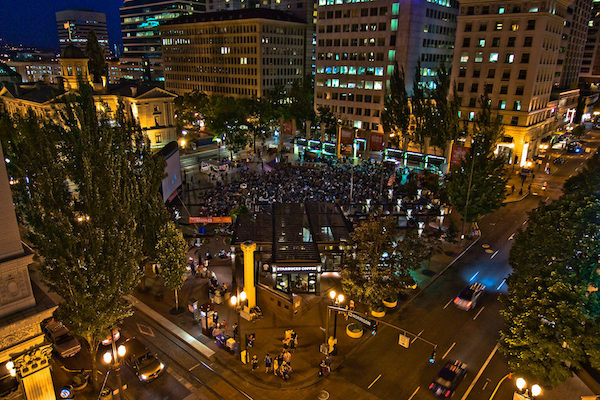 Portland's favorite summer film series Flicks on the Bricks is back this year July 22-24 with a giant new LCD screen!
——————
Related Portland Events & Giveaways
——————
From Press Release: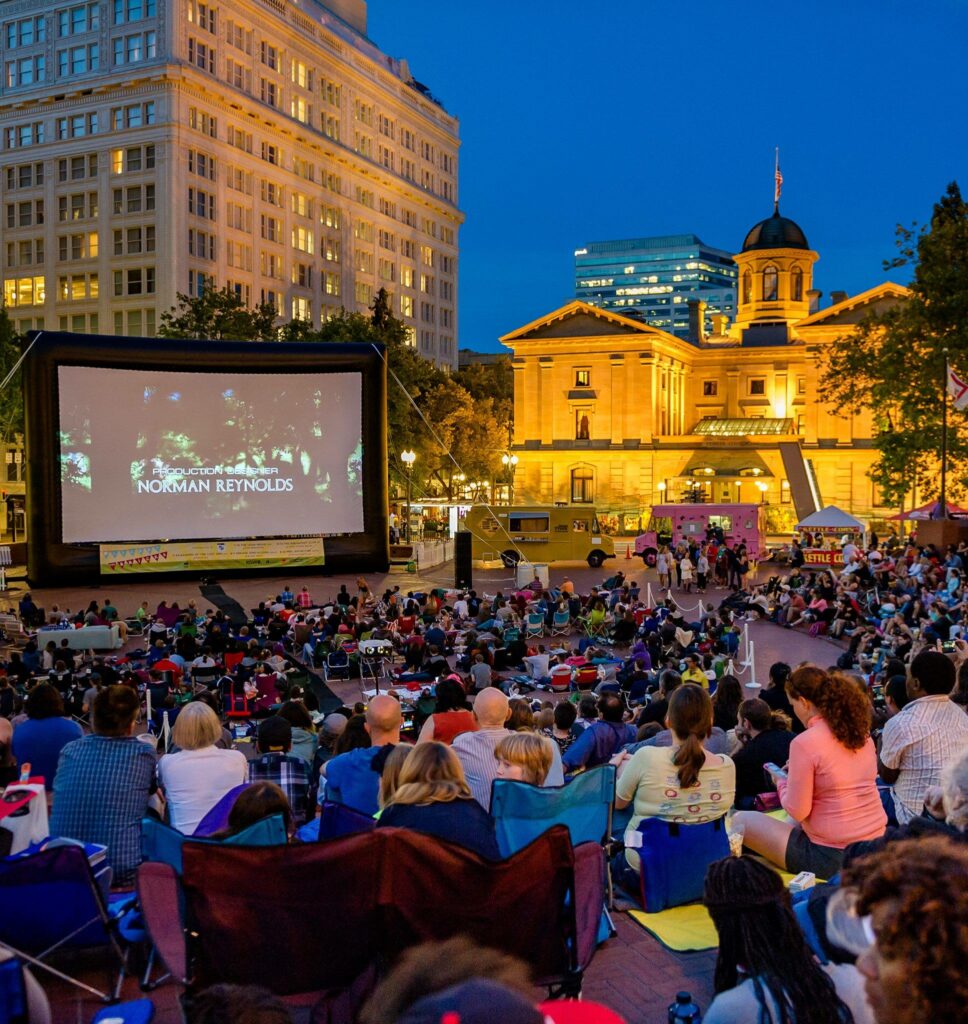 Flicks on the Bricks
July 22-24, 2022
More info: thesquarepdx.org
Portland's original FREE outdoor movie series, Flicks on the Bricks presented by SmartPark, returns live this summer to Portland's Living Room for a multi-day event. Beginning on Friday, July 22nd – Sunday, July 24th the Square will be transformed into Portland's largest outdoor movie theater for all community members to enjoy!
New for 2022, all movies will be shown on a 12'x20' LED screen provided by Portland-based company Really Big Video. The use of the LED screen will expand movie offerings for children and adults into the daytime hours to bring additional movie showings for a total of 10 FREE SUMMER movies over the course of three days in July.
The Square will also be offering FREE POPCORN and movie snacks to the first 250 attendees at each showing! This year the Square has added a limited amount of comfortable theater style on-site seating for viewers to enjoy. In keeping with The Flicks on the Bricks tradition, the Square continues to welcome movie viewers to bring their own low-back chairs, blankets, pillows, cushions, or bean bags to truly make the Square their "Living Room" during each movie! Admission to each movie is FREE and all seating occupancy will be available on a first come, first serve basis.
Movies showcased this year feature destinations near and far to create a multi-day Staycation experience in the heart of Portland. Giveaways leading up to the event will showcase travel themed items and gift certificates to bring the joy of travel close to home.
Schdule
FRIDAY, JULY 22ND
7:30PM Spider-Man: No Way Home
10PM The Hangover*
SATURDAY, JULY 23RD
Noon Encanto
2:30PM The Parent Trap
5PM What About Bob?
7:30PM Crazy Rich Asians
10PM How Stella Got Her Groove Back*
SUNDAY, JULY 24TH
Noon Mama Mia
2:30PM Finding Nemo
5PM Roman Holiday
*Edited Version