Portland Marijuana / Cannabis Info: Products, Doctors, Dispensaries, Grow Shops, Smoke Shops, Recreational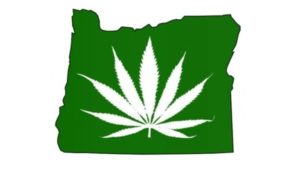 Portland & Oregon cannabis / marijuana business listings including dispensaries, doctors, grow shops, smoke shops, hemp & marijuana products, and recreational info.
———–
Related Info & Events:
—————-
Dispensaries:

Pure Green
, 97232
Mon-Sat 11-7, Sundays 12-4
971-242-8561 | puregreenpdx.com

Pure Green represents the highest standards of the industry and prides itself on providing consistent, high-grade cannabis products that patients can rely on.
—
Bridge City Collective
4312 N. Williams, Portland, OR 97217
215 SE Grand Ave., Portland, OR 97214
North: M-Sat: 11am-9pm / Sun: 12pm-7pm
SE: M-Sat: 11am-7pm / Sun: 12pm-5pm
North: 503-384-2955 | SE: 503-477-9532 | bridgecitycollective.com
Bridge City Collective is a patient-centric Portland dispensary offering healthier options for patients with dietary restrictions. 
—
Canacea Halsey
10735 NE Halsey St. Portland, Oregon
1 844 226 6223 |  cannacea.com
Cannacea provides truly exceptional THC laden cannabis with strains gathered from across the globe. Cannacea also offers the widest cannabis selection in Oregon, including specialty CBD and THCV strains and specializes in medical cannabis compounding.
–
Northwest Releaf
6126 SE Duke ST , Portland, Oregon 97206
( 971) 242-8873 | nwreleaf.com
Northwest Releaf is SE Portland's Primer Cannabis Dispensary. We are dedicated to providing the highest quality product at low consistent prices, while keeping a comfortable atmosphere for everyone. We are located next to Brentwood Park on SE Duke.

–
Portland Best Buds
6313 N Lombard St, Portland, Oregon 97203 | More info: Facebook
We are a recreational shop located in the St. Johns neighborhood of Portland, Oregon. Our dispensary was founded on the belief that our society benefits from a responsible approach to cannabis. Our goal is to provide top-notch cannabis products in a safe, inviting environment for our customers. Our friendly, caring staff can help assist you in determining what method and strains will help alleviate your ailment most effectively. Customer satisfaction is always our top priority!

April 20: St. Johns Karaoke Cook-off @ Portland Best Buds | Portland 420 Celebration & Specials, Vote for the Best Dish, Benefit for Cascade Aids Project
—————-
Products:

Portland Premium | PortlandPremium.com | [email protected]
Organic cannabis products. Premium oils, flower essence, active relief, balms, skin salvation.
–
TriOasis Help Oil | [email protected] | TriOasis.com
5520 SW Macadam Ave Suite 150 Portland OR 97239 | 971-205-5593
Why Hemp Oil (products)?
No Prescription No Addiction No Drug test issue
TriOasis-PDX offers:
Tinctures
Liposomal
Paste
Lip Balm
Body Butter
Ointment
YES, you are only a phone call away from getting help for:
Arthritis – Insomnia – Epilepsy – PTSD and more
Mention this ad and get a 20% discount on you first purchase.
Or free shipping to any of the 50 states.
—————-
Smoke Shops:

Atomize
1208 SE 7th Avenue, Portland OR 97214
Mon-Sun 10am – 10pm
503-893-5847 | atomizepdx.com
Portland based shop dedicated to offering a wide variety of affordable smoking alternatives, with a focus on regional glass and high-end atomizing
—
Green Light District
11606 SW Pacific Hwy Suite 200 , Tigard, OR 97223
(503) 624-0420 | gldsmokeshop.com/
We are a one stop smoke shop. Featuring local glass pipes at competitive prices. We also carry a vast selection of vapes, e cigs & juice, kratom, concentrate supplies, incense, pouches & jars, and so much more!
—————-
Delivery:

LOCAL'd

LOCAL'd is an online advertising/promotional marketplace designed to grow, support and fund local businesses, mostly food-related, throughout the local community. Get Started at getlocald.com
Through a unique blend of social media marketing techniques, brand awareness events, paired with home delivery, companies, including Berg Bites, Pinkleton's Curious Caramel Corn and Oregon Bark are building their own, fledgling brands to new customers.
—————-
Nurseries:

Infinite Tree
Hemp Starts & OLCC Clones
541.937.5237
[email protected]
More info: www.infinite-tree.com
We deliver plants tailored to suit your needs, for your desired market. We run a 365-day a year Cannabis nursery and are dedicated professionals. Get in touch to learn more about our available hemp seedlings or clones for OLCC farms.
—————-
Doctors:

Featured :

A list of Portland-metro medical marijuana doctors
—————-
Grow Shops:
Featured:
Portland-metro grow shops featuring hydroponic equipment
—————-
SW Washington:

Featured:
SW Washington shops, delivery services, products, etc.
————————————
Save
Save