Cinema of Horrors DRIVE-IN @ Clark County Fairgrounds | Live- Action, Drive-in Horror Movie Experience
From our sponsors: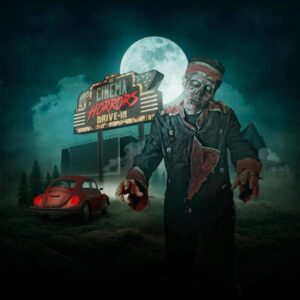 Cinema of Horrors DRIVE-IN
October 7-9, 13-16, 20-23 & 27-31, 2022
$49 – $69 per car
Gates: 5PM | Film: 7PM
Tickets Available Online Only at eventbrite.com
Clark County Fairgrounds
17402 NE Delfel Rd Ridgefield, WA 98642
A live-action, drive-in horror movie experience where monsters from the screen come to life. With over eleven different horror thrillers, guests are guaranteed to scream this Halloween! This unique drive-in experience lasts approximately two hours and features high-quality sound and lighting, in-car audio, Hollywood-quality makeup, monsters, and terrifying surprises!
🎥 Film Lineup:
10/7 – House of 1000 Corpses (2003)
10/8 – Trick 'R Treat (2007)
10/9 – Jigsaw (2017)
10/13 – Beetlejuice (1988) – FAMILY NIGHT
10/14 – A Nightmare on Elm Street (1984)
10/15 – Friday the 13th (2009)
10/16 – The Texas Chain Saw Massacre (2003)
10/ 20 – Hocus Pocus (1993) – FAMILY NIGHT
10/21 – The Nun (2018)
10/22 – Blair Witch (2016)
10/23 – It (2017)
10/27 – Ghostbusters (1984) – FAMILY NIGHT
10/28 – Rocky Horror Picture Show (1975)
10/29 – The Conjuring (2013)
10/30 – Scream (1996)
10/31 – Halloween (1978)