2022 Thrill The World Dance @ Irving Park | Pictures, Video, Large Group Michael Jackson Thriller Dance, Practice Schedule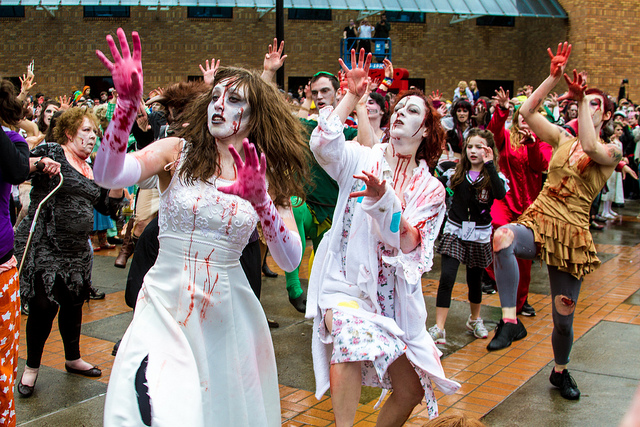 Portland Thrill The World by Flickr user danielhedrick
The 2022 Portland Thrill The World / Thriller Dance takes place on October 29th at 3PM! Practices begin this weekend and continue every weekend throughout October.
————–
Related Portland Events & Info
————–
From press release: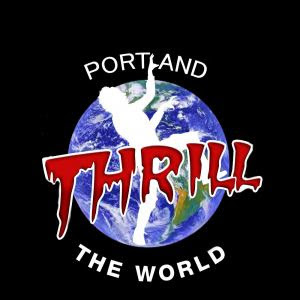 2022 Thrill the World Portland
October 29, 2022
3PM | All Ages
More info: Facebook
Irving Park Basketball Courts
707 NE Fremont St, Portland, OR 97212
For a 16th year, Portland area zombies will perform Thriller as part of a simultaneous global dance, and we hope you'll dance with us – or come down to watch and cheer on the undead. We dance Saturday, October 29th, at 3 pm, with other performances beforehand, including DJ Prashant's Bollywood Thriller dancers. We meet at Irving Park's covered basketball court, near 7th and NE Fremont in Portland.
Weekly Practices
We have two weekends of practice scheduled so far, all to take place at the site we'll dance, the covered basketball court at Irving Park in Portland. The court's at the park corner at NE 7th and Fremont, just across the street from our friends at ReRun Consignment (a great place to find fab Halloween costuming). We'll be on the court these days from 2 to 4 pm each time:
Sat, Oct 8th: 2-4 pm
Sunday, Oct 9th: 2-4 pm
Sat, Oct 15th: 3-5 pm
Sunday, Oct 16th: 3-5 pm
Sat, Oct 22nd: 2-4 pm
Sunday, Oct 23rd: 2-4 pm
Friday, Oct 28th: 4pm