Portland Winter Light Festival 2023 | 9 Days of FREE, Outdoor Winter Art Across The City
The Portland Winter Light Festival (PDXWLF) is Portland's premier outdoor winter art activity that transforms, illuminates and animates Portland's nighttime urban landscape this weekend & next.
—————–
Related Portland Events & Info
—————–
From Press Release: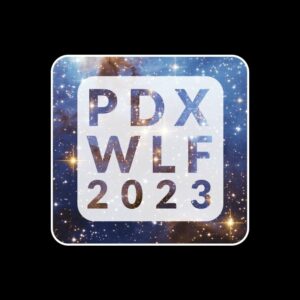 Portland Winter Light Festival 2023
February 3-11, 2023
FREE | All Ages
6-10PM unless otherwise noted
Free
More info: pdxwlf.com
Where: At sites throughout Portland, with anchor locations at Pioneer Courthouse Square, World Trade Center, and The Electric blocks
The Portland Winter Light Festival (PDXWLF) kicks off its most significant and dynamic festival with a full roster of over 100 works of art. The free, all-ages outdoor festival will take place February 3 – 11, 2023. Returning for the festival's eighth year is Presenting Sponsor is PGE, with additional critical support from Prosper Portland, Downtown Portland, Travel Portland, and more. The PDXWLF 2023 theme is "The Light of Stars." Admission is free.
CHOOSE YOUR OWN ADVENTURE
PDXWLF 2023 will feature major anchor art sites with large-scale interactive art and performances and pop-up art in storefronts, retail spaces, front yards, and public spaces throughout Portland. Guests are encouraged to embrace this citywide art scavenger hunt and visit as many locations as possible! Anchor sites are open only on the Friday and Saturday nights of February 3-4 & 10-11. Many pop-up installations will be viewable from the street throughout the eight-evening event. Visitors are encouraged to check the times before heading out.
Festival highlights include
Mechan 42: Space Explorer, PDXWLF's first formal artist commission by local artist Tyler Fuqua. This 16' tall space robot will be displayed at Salmon Springs Fountain throughout February.
Pioneer Courthouse Square: Featuring the return of Fire Art to the festival after a two-year hiatus! Portland's living room will be filled with fire sculptures, interactive art, ice sculptures, pop-up performance, food carts, and more. The site will feature an opening night fire performance on February 3rd; stay tuned!
The World Trade Center: Featuring two levels of interactive light art, a water vortex, Pop- up performances, opportunities for hands-on art exploration, food carts, and more!
Electric Blocks at SE 2nd and Clay: Featuring large-scale projection mapping, the silent disco dance party, interactive art installations, food carts, and more.
Pop-up light art installations, projections, sculptures, and more throughout the city!
"Now, more than ever, we need art and creativity to help us celebrate the special vitality that makes Portland unique and gives us a reason to come together for some fun and levity after a few hard years," says Portland Winter Light Festival Executive Director Alisha Sullivan. "We are honored to work with so many incredible artists, venues, businesses, and organizations that bring this citywide event to life. It is a collaborative effort, and we can't wait to fill Portland with light art again in February!"