Posts Tagged 'portland dance events'
Join the SNAP! crew via live stream from Holocene's Youtube channel on a nostalgic trip back to the 90s through the early '00s music!
Read More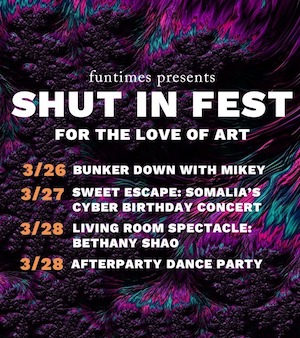 Funtimes presents SHUT IN FEST
Join the pursuit of pleasure and higher vibration. Experience art of all mediums from around the world in our most intimate spaces yet.
Read More