ShanRock's Triviology Presents Virtual Schitt's Creek Trivia | Limited Spaces, Reserve Your Spot
From our sponsors: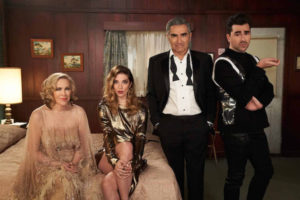 Schitt's Creek Trivia
November 7, 2020
7PM | $20 per team | 5 person max team
More info: shanrockstrivia.com
Do you sometimes forget what life was like before you knew Schitt's Creek? Then you don't want to miss this online games night; you're sure to be surrounded by loose acquaintances who think you're funny, smart and charming. All the odds are in your favor…maybe this time you'll win!
Space is limited, so message now to save your spot. $20 per team; 5 person max team size.