Portland-Area Pick-up & Delivery w/ Pix Patisserie | Chocolate Eggs, Conservas, Beer & Wine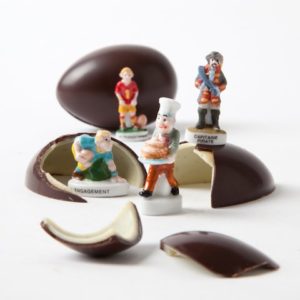 Pix Patisserie Pick-up & Delivery
2225 E. Burnside St., Portland
971-271-7166
Full menus & more info: www.pixpatisserie.com
Pix Patisserie
2225 E Burnside St, Portland, OR 97214
Pix would like to offer you five ways you can still get your Pix fix, because you just might need something to make you smile in the coming weeks (and yes, months).
Special Orders – I am taking special orders for pick up by appointment. This includes desserts, conservas and beer and wine. I am very flexible. Just tell me what you are looking for and I'll do my best to make it happen. To place a special order, email pix@pixpatisserie.com. Delivery for special orders over $80 may be an option. Please inquire with your address.
Caviar Delivery – Our Caviar outlet will try to be open as much as possible for delivery during daytime hours. Did you know you can place Caviar orders in advance? The Caviar menu can be seen here.
Take-Out – Items can also be picked up without a special order during some daytime hours. If you are in the neighborhood and want to stop by for a few items, call to see if I am here. 971.271.7166 Note that these items (like all the desserts we have made for the past 19 years) will be frozen and need time to thaw. Love your freezer, it's magical.
Shipping – Easter will soon be here! The following items are available for shipping:
Pix Surprise Eggs
Like Kinder Eggs but with better chocolate and cooler toys. $6 each or $35 per 6-pack
Pix Peeps
Housemade vanilla marshmallow chicks. Cute and delicious. $4 each in a gift bag
Poisson d'Avril
Chocolate fish for April Fool's Day. $10 a tin
Flat rate pricing is $9 for the Poisson d'Avril and $16 for the eggs and peeps, but you can fit multiples in one box for the same price.