PDXWIT Presents August Happy Hour – Cybersecurity & Digital Health Check | Virtual Job Seekers Lounge, Recruiter Roll Call, Hosted by Delap
From our sponsors: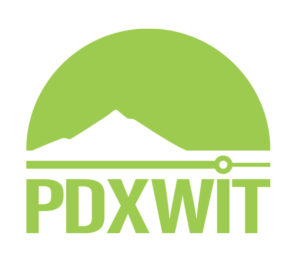 PDXWIT Presents: August Happy Hour
August 17, 2021
Noon | Free
More info: us02web.zoom.us
Join us for our last (for now?) entirely virtual Happy Hour, hosted by our friends at Delap.
Ensuring our data remains safe and secure has never been more critical, especially as working from home does not guarantee the same level of cybersecurity as an office. In fact, between February and May 2020, more than half a million people using video conferencing tools were affected by breaches."
Diane Bishop from Delap will talk about how critical compliance is for business, while Dwayne Thomas of PDX Blacks in Tech will share stories garnered from his years working as a security engineer.
As always, we will have recruiters looking to connect with you about jobs via our Virtual Job Seekers Lounge. And for those of you looking to connect on camera, we will have face-to-face networking at the end of the event!
We will have ASL interpretation and live closed captioning throughout. Please get in touch with any additional accessibility needs you may have.
Hope to see you there!
Agenda:
5:00 p.m. – Zoom Webinar Open/Virtual Networking
5:05 p.m. – Introductions + Announcements
5:10 p.m. – Guest speakers + Women in Tech History
5:20 p.m. – Recruiter Roll Call
5:45 p.m. – Virtual Job Seekers Section via Slack/Face-to-Face Networking
6:15 p.m. – Event ends
Purpose:
We are building a better tech industry by creating access, dismantling inequities and fueling belonging.
Our events are inclusive. ALL people who support our mission are welcome.