Valet Attendant – Hotel deLuxe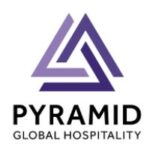 Once you meet us, you'll discover that glamour is both a destination and a state of mind. Designed to hearken back to Hollywood's Golden Age, this refined property combines an art deco aesthetic with modern art. Guests enjoy our extensive signature amenities and a curated photography collection. Gracie's, our elegant restaurant serves brunch and afternoon tea, and signature cocktails made with a mid-century modern flair at the Driftwood Room.
Overview
We are looking for a highly motivated individuals to join our Guest Services team as a Door Person/Valet Attendant. The ideal candidate uses their engaging personality to create a memorable first impression for our guests as they arrive for the first time and throughout their stay. In offering a warm welcome to our hotel/resort, the Guest Services Agent assists with the unloading of guest's luggage and provides a source of knowledge for the guest for everything about the hotel, its amenities, and the local area as they assist the guest to their room.
If you are a person who enjoys engaging with people from all over the world and making meaningful connections, as well as taking steps to "WOW" people, we want you! This is a tremendous opportunity for a driven person to grow a career in hospitality with a world-class property.
In addition, because this position may involve valet parking duties the person in this position must meet the driving criteria for approved drivers:
Must possess valid state driver's license, not expired, or suspended and with no pending Failures to Appear (FTA).
Cannot have a major violation on their driving record, no more than one at fault accident of any type in the last three years, and no more than two moving violations in the last three years.
Excellent driving skills
Must be able to operate both manual and automatic transmission vehicles.
Your Role:
Help guests discover their "Wanderlust" experience
Provide exceptional customer service by being engaging and taking sincere interest
Interacts with all guests. The bell person/ guest services attendant will welcome each guest to our hotel.
If guests are arriving by motor vehicle, you will open their door as you welcome them to the resort/hotel
You will be escorting and orienting the guest to the front desk for check-in.
You will park and retrieve guests vehicles as requested
Upon check-in, you will escort the guests and their luggage to their room. As you do so, you will be explaining our amenities and fun facts they should know about our hotel.
You will be working together with other attendants to ensure each guest has a personalized experience and will "dive" to open the door for all guests.
Assist lobby attendant in keeping entrance area clean and organized
"Be the difference" with all guest and employees and do more than just "the norm".
Let them know you found it on PDX Pipeline!