Full Time
This position has been filled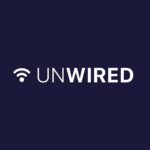 Website Unwired
"I don't want faster internet at a cheaper price!" …said no one, ever. Unwired's mission is to deliver abundant internet on networks that are always fast and always open with products that are easy to understand and clearly priced. We believe that customers deserve a better internet experience and everything we do is focused on providing just that. On our team, you'll work in a fast-paced environment that's challenging the status quo in the Internet industry. We have contracts with some of the biggest fiber providers across the country like AT&T, Centurylink, Ziply Fiber, Metronet, Windstream.. and more. With most, we have the chance to be the first one at the door! As soon as it gets turned on we are there! This creates a unique advantage for everyone at Unwired!
**Please note that you will be traveling.**
**Housing, flights, rental cars, gas, all covered.**
**Commission target is $10,000 per month in income.**
ROLE DESCRIPTION
The Door-to-Door Sales Representative for Unwired Products is responsible for increasing the number of active paid residential customers within a market. In this role, you will be responsible for increasing customer residential subscriptions through door-to-door sales.
In this role, you'll:
-Prospect residential customers by promoting Fiber's internet, voice, and TV services.
-Build a lead pipeline through door-to-door interactions and conduct phone and/or email follow-ups.
-High School Diploma or G.E.D
-Experience in sales, account management, or customer service.
-Have a valid driver's license.
-Ability to navigate ambiguity.
-Excellent written and verbal communication skills.
Let them know you found it on PDX Pipeline!