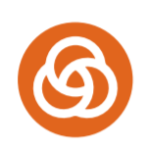 Website TriMet
TriMet is in search of a Senior Grants Accountant!
The Senior Grants Accountant position is responsible for grant development support, oversight/audit, analysis, accounting and financial reporting related to significant transit capital investment and operating grants received from Federal, State, local and other sources. For District grants and awards, this position ensures compliance with the Federal Transit Administration, Uniform Grant Guidance (UGG) or Title 2 Code of Federal Regulations (CFR) (fka A-133) and CFR Part 200, Uniform Administrative Requirements, Cost Principles and Audit Requirements for Federal Grants (fka A-87).
Ensure a commitment to safety through consistent and professional behaviors in performance of job requirements that demonstrate safety is a fundamental value that guides all aspects of our work. Perform related duties as required.
Serve as a good steward of TriMet by regularly utilizing our transit system to maintain a strong and current understanding of customers' experiences and of TriMet's product and service offerings.
Salary Range: $69,520 –  $104,280
Essential Functions:
1.  Manage financial accounting and reporting (system set up, accumulation of costs, seeking reimbursement) for District grants and awards from Federal, State and local resources.  Within the District's ERP (Oracle), account, analyze and reconcile grants and other restricted program funds accurately and timely and in compliance with governmental accounting requirements. Coordinate with Finance staff to verify grant monies received are deposited to proper accounts.
2.  Prepare and publish accurate & timely monthly financial grant summary reports (Grant Status Report) to staff, management, oversight auditors (FTA, external auditors) and other financial stakeholders. Prepare workpapers, schedules, special financial analyses, reports and reconciliations on project funding and expense, as requested by managers and executive directors.
3.  Provide training and support to District Division program managers and budget coordinators as it relates to financial grant accounting/reporting. Review, research grant applications and agreements from government, public, and private sources for the benefit of the District; Provide consultation and technical assistance to project managers for statement of work in grant awards and intergovernmental agreements. Serve as liaison between TriMet and other governmental agencies such as ODOT, Metro and FTA that are involved with IGAs and grant agreements.
4.  Manage the process of requesting, receiving, and paying-out federal grant funds, while maintaining compliance with FTA regulations. Duties include timing payments to avoid interest payments or reimbursements to FTA, calculating and requesting reimbursement for each grant line, and drawing down federal funds.  Perform invoicing/billing for grant programs and revenues as required per the awarding agency's programmatic systems.
5.  Manage and coordinate time & effort approvals for personnel/employee time charged to projects (operating and capital), restricted grants as well as tracking grants. Summarize and allocate loaded personnel costs in the general ledger based on project & grant. Perform Grant allocations in compliance with Federal Regulations (A-133 requirements).
6.  Coordinate and implement the processing of all Intergovernmental Agreements (IGA's). Prepare and audit invoices to determine terms of the agreements, verify eligibility of costs, and track scope and budget changes. Produce contract summary reports for managers to monitor budgets.
7.  Serve as backup for the Treasury Cash Management position. Manage day to day cash posting, reconciliations and investment related activities in the absence of the Treasury Cash Management Accountant.
8.  Coordinate, oversee, compile supporting documentation for financial audits for various grant programs. TriMet's grants are audited annually by the external auditors (A-133 audit), FTA, various granting agencies, such as FEMA or State departments (OR DOT).
Position Requirements:
A Bachelor's Degree is required.
A Bachelor's Degree in accounting, finance, business or public administration is preferred.
The completion of college level courses in accounting is preferred.
A minimum of four (4) years total credited experience.*
Three (3) years of experience in grant accounting including experience with computerized accounting systems are required.
Three (3) years of general accounting experience, reconciliations and financial reporting are required.
Three (3) years of experience or familiarity with various grant reporting & reimbursement systems (ECHO, State or Federal, FTA, etc.) are preferred.
A Certified Public Accountant (CPA) license is preferred.
Or any equivalent combination of training and experience.
*The amount of credit a candidate receives for prior years of experience is based on the relevancy of that experience to the required or preferred prerequisites of the job description. Experience is prorated based on hours worked. LRHR assigns and validates the "credited experience".
Selection Criteria:
Type of Position / Grade / FLSA
Grade 13, Exempt, Non-Union, Full-Time
Salary Range
Minimum: $69,520.00
Maximum: $104,280.00
Selection Process 
Candidates will be selected based at a minimum on the result of:
1. Application Review (please include: Cover Letter and Resume)
2. Panel Interview
3. Reference Check
Supplemental Information
Make sure you describe in detail how your education, training and work experience fit with this role. You are encouraged to attach a resume, cover letter, training certificates and/or letters of recommendation with your application. You are permitted five attachments of less than 5MB each.
Internal applicants: Information in your personnel file will not be used in lieu of information requested on your application. Incomplete applications will not be considered.
If you are a qualified veteran and would like to apply for veterans' preference points, you will need to reflect your status on the application and attach supporting documentation at the time of application submission.
If you need accommodation under the Americans with Disabilities Act for any part of the application process, contact our Human Resources staff at 503-962-7505, or the TTY line at 7-1-1. Note that we require a minimum of two workdays' notice prior to the need for accommodation.
TriMet is an equal opportunity employer, committed to developing an organization that is reflective of and sensitive to the needs of the diverse community we serve, including veterans, the elderly, and individuals with disabilities.
ADA Statement
As applied to the workplace, applicants and employees must be qualified to perform the essential functions of the job with or without reasonable accommodation. Essential functions may include required job functions performed infrequently as well as production standards related to the quality and quantity of work.
If a person with a disability could meet job qualifications with a reasonable accommodation, TriMet will work with the employee to accommodate the need. If TriMet's accommodation is effective in allowing the employee to perform the essential functions of the job, it need not be the employee's preferred accommodation.
Let them know you found it on PDX Pipeline!